US Certificate Attestation
US Certificate Attestation
The UAE requires all foreign nationals to present attested documents to the Ministry of Foreign Affairs for Certificate Attestation in the UAE.
Although it is possible to go through the attestation process yourself, it becomes easier to let attestation services companies take the wheel. Like certificate attestation for other countries, US certificate attestation also involves multiple steps, including translation, notarization, authentication, and legalization.
The team at Benchmark Attestation Services is meticulous. Our detail-oriented approach guarantees that your documents are accepted immediately after attestation.
In our many years in business, we've never had a rejection. Our 100% approval rate proves that we're excellent at our job.
Certificates That Need To Be Attested
The following certificates will need to be attested to obtain a residential visa in the US
Personal documents (marriage certificates and children's birth certificates)
University degree certificates
Specialization certificates (Institute of Chartered Accounts, Financial Accounting Board, Teaching License)
Training certificates
Commercial documents
Original certificates will have to be submitted, and a copy of the passport.
The attestation process takes a few weeks to complete; however, we can fast-track it if you need the certificates urgently. Please note that fast-tracking the attestation process comes with an additional fee.
The Process Of US Attestation
The process of attesting certificates depends on the certificate. Each certificate will first need to be taken to the respective authority in the . If you send us an electronic copy of your certificates, our team will provide a brief overview of the process.
Attesting certificates consists of the following steps:
Legal translation services in the UAE (if required)
Notary Public in the USA
Secretary of State Certification from the USA
Department of State Certification from the USA
Embassy Attestation from the USA
MOFA – Ministry of Foreign Affairs UAE
Your certificates will make several stops before they are safely returned to you. Our partners in the US will keep track of your certificates, so you're always up-to-date with the progress.
US Certificate Attestation Fees
The total cost of attestation will depend on the type of documents and whether they need to be translated. The fee will also include the cost of courier services—for sending certificates back and forth.
If you send us an electronic copy of your certificates, our team will provide a free quote. Once you approve, we'll start the attestation process immediately.
Why Benchmark Attestation Services?
We have years of experience under our belt. We understand the sensitivity of legal documents and the need to keep them safe and secure at all times. We work with reliable partners who handle your certificates with great care.
You can count on us to provide timely, hassle-free services.
If you require help attesting US documents for the UAE, contact us by calling our UAE number 04-3961284 or our hotline at+971 52 888 4714.
Please give us an electronic copy of your US documents, and our team will send you a free quote.
It can be difficult to certify a document issued in the USA, as the procedure varies depending on the kind of document you have, where it was issued, and who you need to show it to. We've defined the steps that each document must take below to make things easier for you, but keep in mind that the steps for some papers may differ from this. Contact us for a free, individualized quote to ensure that we can give you the most accurate information possible.
The ability to translate a birth, marriage, or death certificate from a scan and utilize the translated document to be processed for use in the UAE is a feature of the attestation of US documents. This first step only applies to public records in the US. This method of attesting is frequently used to avoid the expense and hassle of having to send the original document back to the state where it was issued before processing.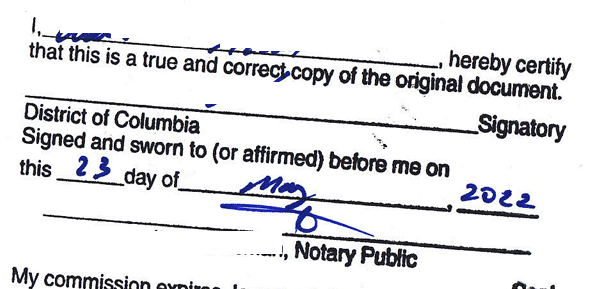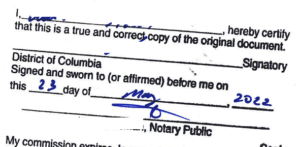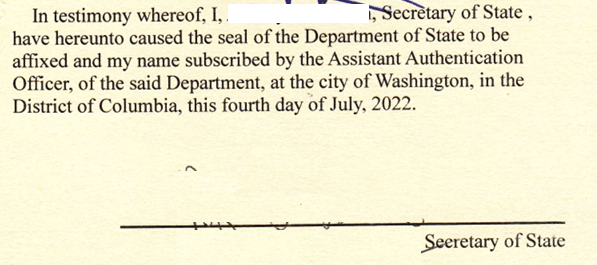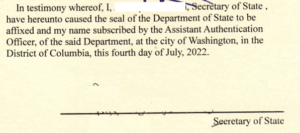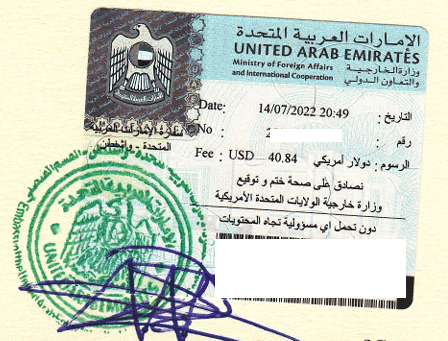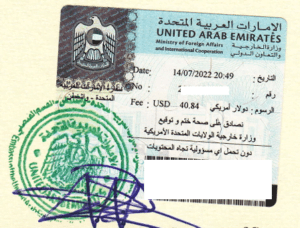 UAE Embassy in Washington DC
UAE Embassy in Washington DC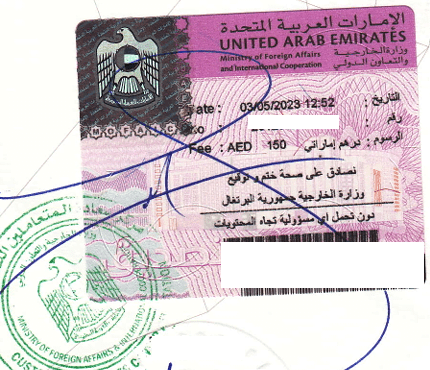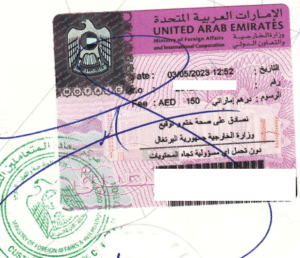 Translation from English into Arabic
Your paper may occasionally also need to be translated into Arabic. Again, it is best to check as your company may handle this for you. If necessary, an accredited professional translator from English to Arabic translates the entire document along with any pertinent stamps. When the translation is finished, all the necessary steps have been taken to ensure that it can be used in the UAE.
Translation from English into Arabic
We Provide Document Attestation Service