Indian Degree Certificate Attestation
Indian Degree Certificate Attestation
Indian nationals are the largest demographic by population in the UAE. Whether it's in the business, healthcare, finance, or construction sectors, they occupy positions in all kinds of industries.
The UAE continues to offer lucrative career opportunities for Indian nationals, so it's no surprise that many Indians consider it their home.
But before you think of migrating to the UAE as an Indian national, you'll have to go through the rigorous process of applying for a residential visa. Because the UAE welcomes millions of expatriates every year, it has a strict vetting process.
Expats must submit attested documents to prove that they are valid candidates. All legal documents need to be attested, including marriage certificates, birth certificates (for children), commercial contracts, and educational degree certificates.
Getting Indian degree certificates attested for the UAE can be overwhelming because of the multiple steps involved.
Your documents will need to be stamped and signed by various agencies in India and the UAE to complete the attestation process.
Although it is possible to get your degree certificates attested yourself, it's simply too much of a hassle. That's why Benchmark Attestation Services assists Indian nationals and other expatriates with their UAE attestation process so they can apply for a residential visa.
Our work ethic and commitment to our clients ensure that none of our applications are rejected. We're meticulous with our work and ensure that your degree certificate attestation goes smoothly.
Indian degree certificate attestation in the UAE consists of the following steps:
We will send your degree certificate to India to the issuing state's Higher Education Department. In some cases, the degree certificate will first have to be notarized.
Once the Higher Education Department has given its stamp of approval, we will submit the degree to the UAE embassy in India.
After the attestation is complete in India, we will send your degree certificate to the Ministry of Foreign Affairs (MOFA) in the UAE, which will give it the final stamp of approval.
What Is Needed To Attest Degree Certificates?
Attestation of Indian degree certificates for the UAE requires the following:
The original degree certificate. In some cases, the applicant may be required to submit a transcript (mark sheet).

Passport copy

Authorization letter (if required)
The total cost of the degree certificate attestation process varies from person to person, depending on where the certificate was issued.
If you send us an electronic copy of your documents, we'll provide a free quote so you can have an idea of how much it's going to cost.
Benchmark Attestation Services offers competitive prices, with no hidden costs. We believe in being completely transparent with our clients; you'll know exactly what you're paying for.
It might be difficult to certify a document issued in India, as the standards vary based on the audience and type of document you need to provide. Fortunately, most documents adhere to a common format, which we have outlined for you. However, there are some scenarios in which things are a little different, so if you want to be sure that you are completely informed, talk to one of our advisers and we'll examine your specific circumstances without charge.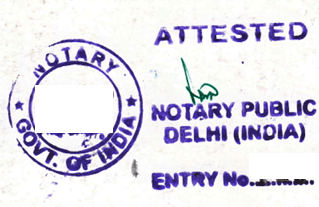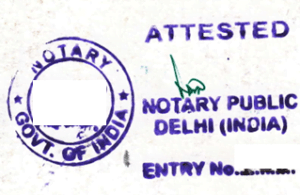 Notary Public (Stamp) in Delhi
Notary Public (Stamp) in Delhi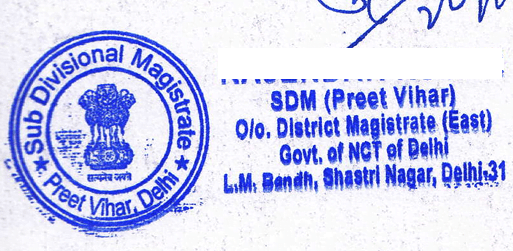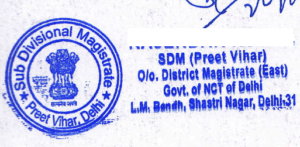 Sub Divisional Magistrate in Delhi (SDM)
Sub Divisional Magistrate in Delhi (SDM)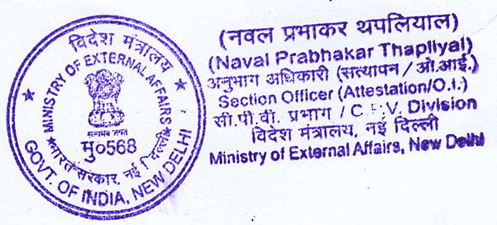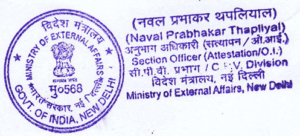 Ministry of External Affairs (MEA)
Ministry of External Affairs (MEA)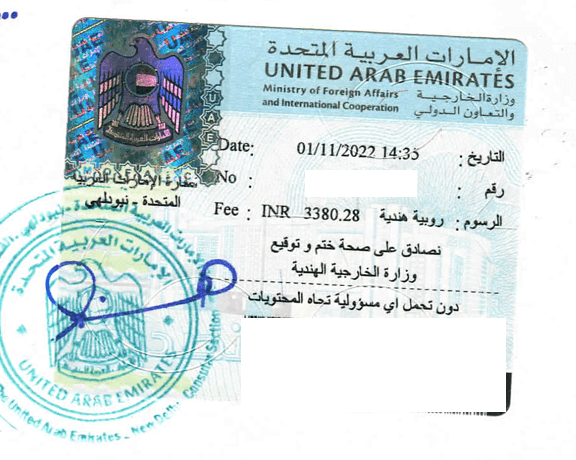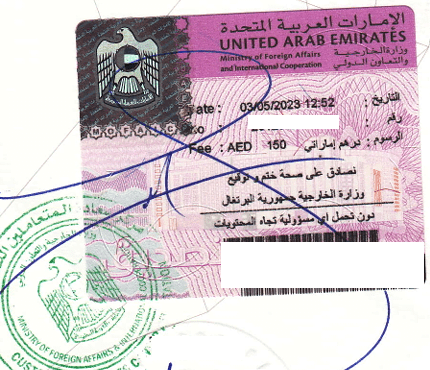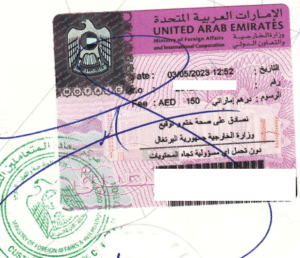 Translation from English into Arabic
Your paper may occasionally also need to be translated into Arabic. Again, it is best to check as your company may handle this for you. If necessary, an accredited professional translator from English to Arabic translates the entire document along with any pertinent stamps. When the translation is finished, all the necessary steps have been taken to ensure that it can be used in the UAE.
Translation from English into Arabic
Why Benchmark Attestation Service?
Since our inception, we've had the pleasure of assisting thousands of Indian nationals with the attestation process in the UAE. Although the process can be frustrating, we're here to ensure it goes as smoothly as possible.
You can count on our team to keep you updated at every step, so you're always aware of the progress.
If you need help with the attestation of Indian degree certificates in the UAE, contact our team by calling our UAE number 04-3961284 or our hotline at +971 50 474 1340