Canada Certificate Attestation
Canada Certificate Attestation In Dubai
Imagine that your licenses, diplomas, and other credentials were granted in Canada. In that situation, in order to legitimize them for usage in the UAE, you must first get them authenticated by the necessary government departments and the UAE Embassy in Canada.
Use our attestation services for other certifications as well as the Canada Degree Attestation.
Canada Degree Attestation for UAE
Canada's attestation procedure differs slightly from other nations' processes because it doesn't give an Apostille. Authentication and legalization is the term for the attestation procedure.
They must go through Notarization before submitting certificates for Authentication and Legalization. This is when a Notary Public authenticates the degree by adding a signed notary seal to it.
Know more about Canadian Certificates Attestation
The Department of Foreign Affairs and International Trade (DFAIT) will affix a certificate of authentication to your document, must first authenticate it.
Next, you will have to send your documents to the UAE Embassy located in Ottawa. They will attach a certificate of legalization to your document upon approval.
The UAE Ministry of Foreign Affairs must authenticate the document as the last stage in document attestation.
The entire document attestation process is laborious and time-consuming. But for the time being, we are concentrating on the specifics of the second stage, which is getting document attestation from the UAE Embassy in Ottawa.
Make sure of the following before sending your documents to the UAE Embassy in Ottawa:
The GAC has authenticated your document or certificate
All your documents (educational, legal, and otherwise) are notarized by a Notary Public, Commissioner of Oath, or lawyer
Your document should be accompanied by a prepaid return envelope of Canada Post (express post envelope)
You have filled the legalization form (for all documents, such as educational, business, birth & marriage certificates, etc.) and attached it with your documents.
Take note of the following while sending or submitting your documents to the UAE Embassy in Ottawa for attestation:
Only bank drafts, certified checks, or money orders with Canadian origins are accepted at the UAE Embassy in Ottawa; all other forms of payment must come from within Canada.
The UAE Embassy in Ottawa only keeps documents for two months before disposing of them properly and in confidence, therefore you should submit COMPLETE documents for attestation. They will return your documents to you in a return envelope if you supply one.
Make sure to include the computer-generated waybill with your documents if you are sending them by courier.
You can also use the UAE Embassy in Ottawa's same-day document attestation services to have your documents attested.
Send in your paperwork between 9:30 and 12:00.
You can pick up your authenticated documents between 2:00 and 3:00 p.m. For document attestation from the UAE Embassy in Canada, you may either follow the steps outlined above yourself or employ reasonably priced attestation services that will hasten the entire process. You can rely on Benchmark Attestation to provide your attested papers on schedule since we have a solid reputation for offering high-quality document attestation services.
Degree attestation Canada | Canada certificate attestation
To utilize documents issued in Canada in the UAE, they must first be legalized. Since Canada is not a signatory to the Hague Convention, the Apostille cannot be applied to Canadian documents. It should be authorized by the Canadian embassy in the UAE. Benchmark Attestation Services has the expertise to complete your degree and certificate attestation in Canada without any bother on your part.
In contrast to other Canadian forms and certificate attestation processes, the process for attesting Canadian college and university-issued degrees, such as Bachelors, Masters, and Ph.D., requires one additional document to be submitted.
IATA (International Air Transport Association) certificates, for example, require attestation exclusively in Canada because the organization is registered and has its headquarters there. Whether or not the course was held outside of Canada won't matter; this approach will still apply.
It might be difficult to certify a Canada document, as the procedure varies according on the kind of document you have and who you need to deliver it to. We've defined the steps that each document must take below to make things easier for you, but keep in mind that the steps for some papers may differ from this. Contact us for a free, individualized quote to ensure that we can give you the most accurate information possible.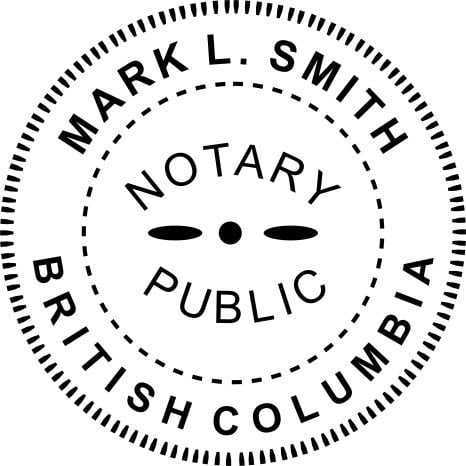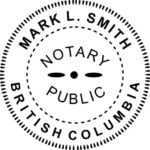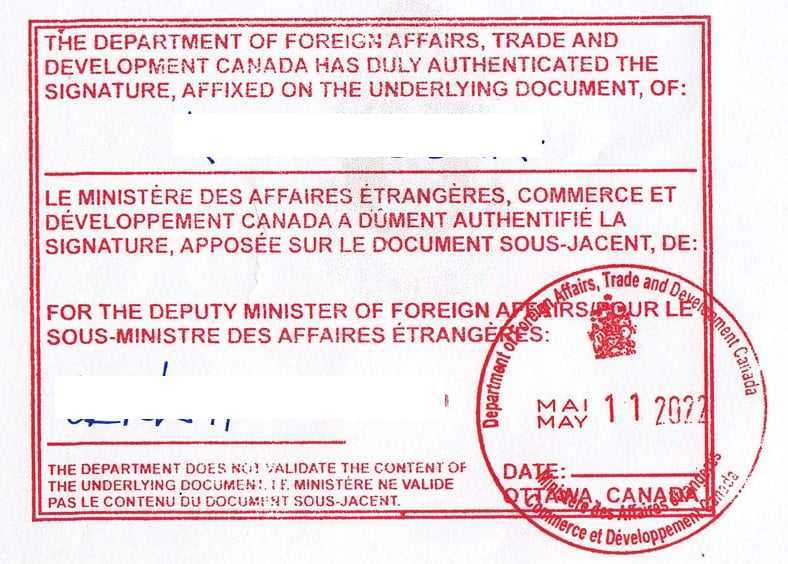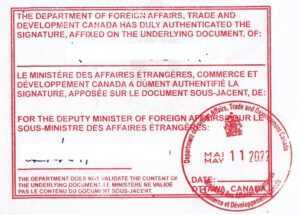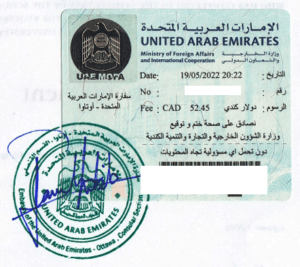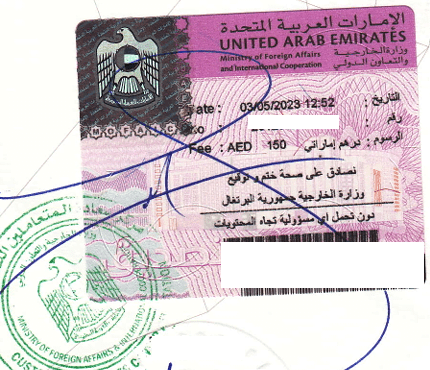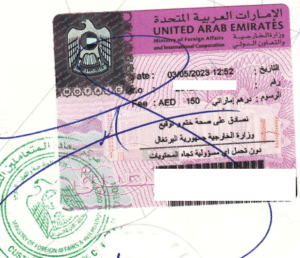 Translation from English into Arabic
Your paper may occasionally also need to be translated into Arabic. Again, it is best to check as your company may handle this for you. If necessary, an accredited professional translator from English to Arabic translates the entire document along with any pertinent stamps. When the translation is finished, all the necessary steps have been taken to ensure that it can be used in the UAE.
Translation from English into Arabic
Canada Attestation Services
We Provide Document Attestation Service.