Indian Certificate Attestation
Indian Certificate Attestation
Around 3.5 million Indians live in the UAE, which equates to roughly 25% of the country's population. Indians are employed in all major private sectors—education, healthcare, construction, real estate, banking, and finance, among many other industries.
Indian expatriates also run some of the UAE's most prominent businesses. With so many growth opportunities available, it's no surprise that Indians continue to flock to the UAE.
Indian nationals looking to start a life in the UAE have to get their documents attested to apply for a residential visa. All marriage certificates, educational certificates, birth certificates, etc., issued in India will be authenticated.
Because the attestation process involves several steps, it's best to let a responsible third party take care of it. Benchmark Attestation Services has helped thousands of foreign nationals attest documents since its inception.
Our team knows and understands UAE laws and knows how to get certificates attested accordingly in minimal time.
The Process Of Indian Certificate Attestation
You will be required to give us the original certificate and a copy of your passport. You can send them via courier or drop them at our office.
We'll then send the documents safely to our partners in India. Once in India, your documents will first be attested at the state department or the Home Department in Mumbai (if required).
After state agencies complete attestation, the documents are sent to the Ministry of External Affairs, which attaches a Certificate of Legalization on the front page.
From there, our team will transfer your documents to New Delhi, where the UAE embassy will give their stamp of approval.
Once attestation is completed in India, the documents will be sent back to the UAE and finally be attested by the Ministry of Foreign Affairs (MOFA).
Depending on the type of document you need an attestation for, you may require further attestation. Educational documents will need to be taken to the Higher Education Department of the UAE, and commercial paperwork will have to be attested at the Chamber of Commerce.
It might be difficult to certify a document issued in India, as the standards vary based on the audience and type of document you need to provide. Fortunately, most documents adhere to a common format, which we have outlined for you. However, there are some scenarios in which things are a little different, so if you want to be sure that you are completely informed, talk to one of our advisers and we'll examine your specific circumstances without charge.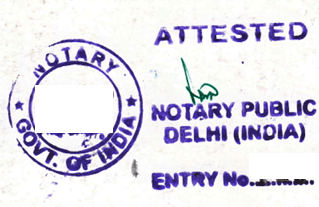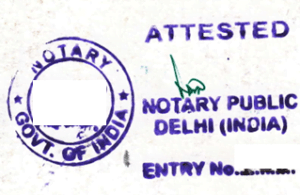 Notary Public (Stamp) in Delhi
Notary Public (Stamp) in Delhi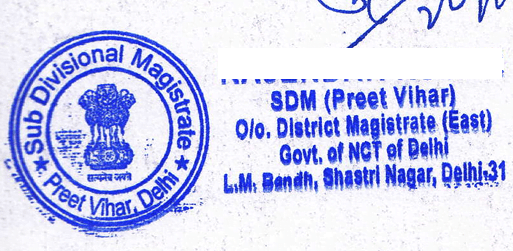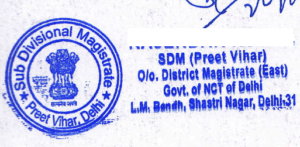 Sub Divisional Magistrate in Delhi (SDM)
Sub Divisional Magistrate in Delhi (SDM)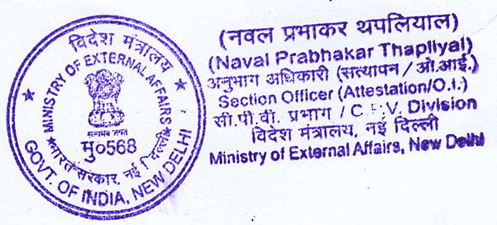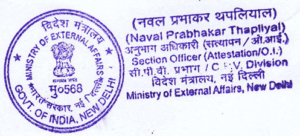 Ministry of External Affairs (MEA)
Ministry of External Affairs (MEA)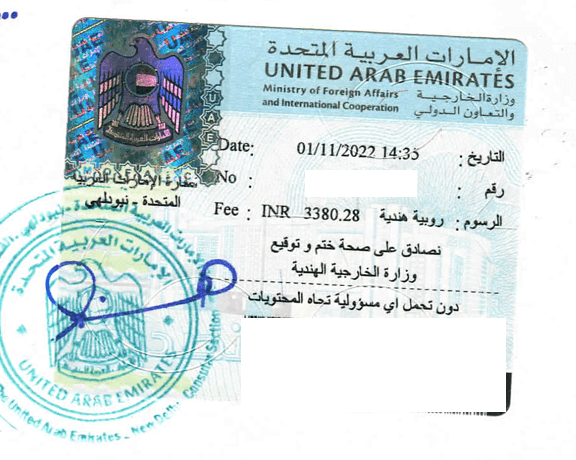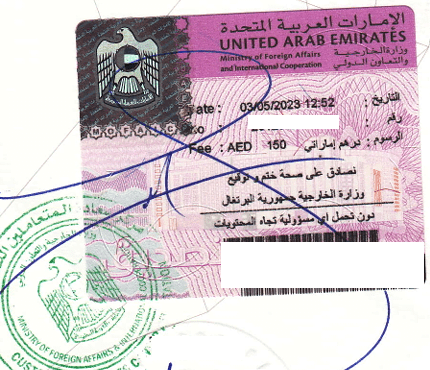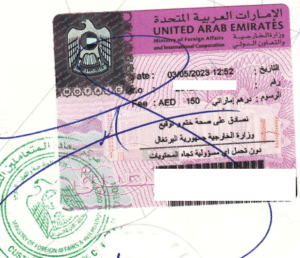 Translation from English into Arabic
Your paper may occasionally also need to be translated into Arabic. Again, it is best to check as your company may handle this for you. If necessary, an accredited professional translator from English to Arabic translates the entire document along with any pertinent stamps. When the translation is finished, all the necessary steps have been taken to ensure that it can be used in the UAE.
Translation from English into Arabic
India Attestation Services
We Provide Document Attestation Service.
Frequently Asked Questions
Send us an electronic copy of your documents along with your requirements, and we'll send you a free quote.
Benchmark Attestation Services knows how overwhelming the attestation process can be for those unfamiliar with it. Going from one authoritative agency to another for signs and stamps can get frustrating; that's why we take care of it for you.
We've been in the attestation business for years and know UAE law.
Rest assured that we'll get your Indian certificates attested within the time frame we'll give when you hire us.
We make a point to update our clients regularly, so they're always in the loop. You'll know exactly where your documents are at any given point.
Feel free to sit back and let us take the wheel on this!
If you require Indian certificate attestation services for the UAE, contact our team by calling our UAE number +971 4-3961284 or our hotline at +971 50 474 1340