UK Degree Attestation For UAE
Degree certificates issued in the UK have to be attested before you can use them for employment and educational purposes in the UAE.
UK degree attestation for Dubai and other Emirates requires a stamp by the Foreign & Commonwealth Office (FCO) in the UK, a stamp and signature from the UAE embassy in London, and a final stamp of approval from the Ministry of Foreign Affairs in the UAE.
Because multiple steps are involved in the attestation process, we recommend letting professionals take care of it.
Benchmark Attestation Services in Dubai has worked with thousands of UK degree holders, assisting them with the attestation process to obtain an employment visa or pursue higher education in the country.
Getting A UK Degree Attested In Dubai
Getting UK degrees attested while in Dubai requires three main steps that include the following:
A solicitor in the UK will guarantee that the document is legitimate and sign it.
Our team will get your papers together (passport copy, passport photo, original certificate, etc.) and send them to the UK using a trusted courier service.
We will submit your degree to the Foreign and Commonwealth Office (FCO-UK) for legalization and then to the UAE Embassy in London.
After the embassy provides the stamp and sign, it will be safely re-sent to the UAE.
The final stage of the UK degree attestation process involves submitting it to the Ministry of Foreign Affairs in Dubai. Once the ministry stamps your certificate, attestation is complete.
You can now use your degree to apply for an employment or student visa.
The process can be completed in a couple of weeks, provided that all the documents are in order.
Our partners in the UK will track the progress and update us regularly, so you'll always know how far along we are.
The UAE Ministry of Foreign Affairs takes around 3–5 days to complete the attestation process.
It might be difficult to certify a UK document, as the procedure varies according on the kind of document you have and who you need to deliver it to. We've defined the steps that each document must take below to make things easier for you, but keep in mind that the steps for some papers may differ from this. Contact us for a free, individualized quote to ensure that we can give you the most accurate information possible.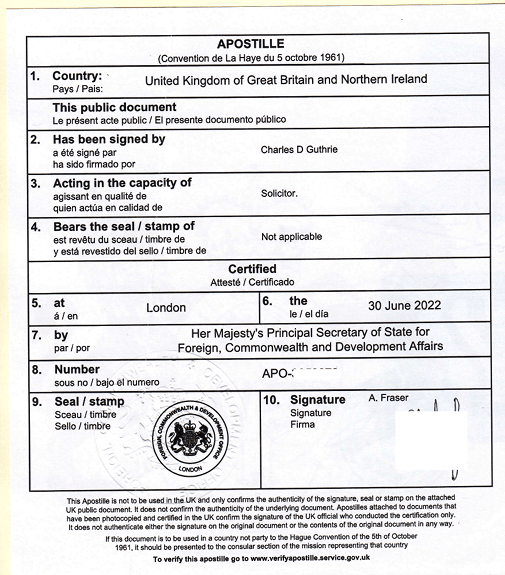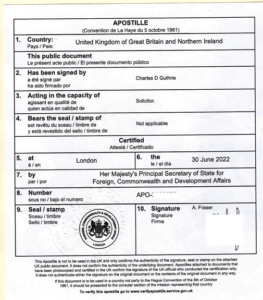 FCO (Foreign and Commonwealth Office) Apostille Legalisation
FCO (Foreign and Commonwealth Office) Apostille Legalisation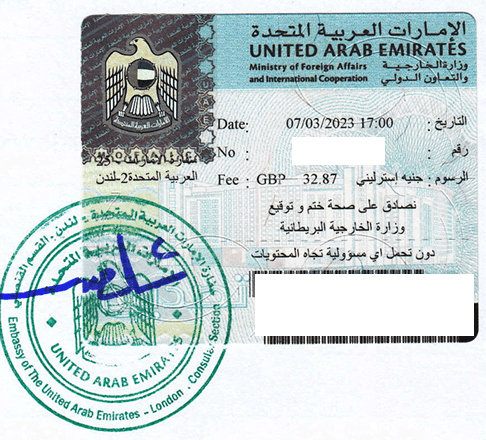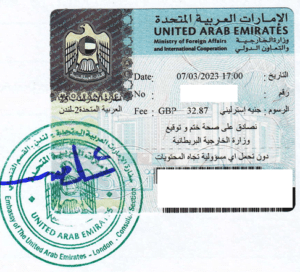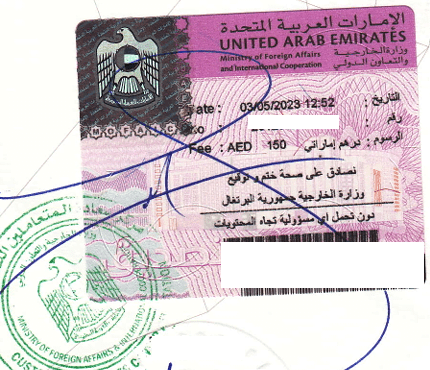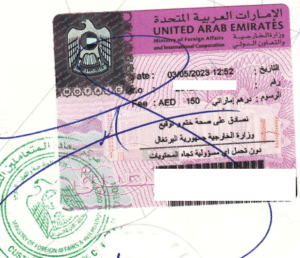 MOFA Attestation in Dubai
MOFA Attestation in Dubai
Translation from English into Arabic
Your paper may occasionally also need to be translated into Arabic. Again, it is best to check as your company may handle this for you. If necessary, an accredited professional translator from English to Arabic translates the entire document along with any pertinent stamps. When the translation is finished, all the necessary steps have been taken to ensure that it can be used in the UAE.
Translation from English into Arabic
Why Benchmark Attestation Services?
Your educational degree certificates are essential documents and should be handled with immense care, so the team at Benchmark Attestation Services ensures that they are always safe and secure.
We use reputable courier services that allow us to monitor the document's location, and we work with trusted partners in the UK that inform us of the progress. We make it a point to update our clients about every aspect of the process.
If you're a UK degree holder looking for attestation services in Dubai, get in touch with Benchmark Attestation Services by calling our UAE number 04-3961284 or our hotline at  +971 50 474 1340
If you send us a copy of your UK degree certificates, our team will get back to you with a free quote. Once we receive your approval, you can send us the original document and get started.