UK Certificate Attestation In Dubai
UK Certificate Attestation In Dubai
Like any other foreign national seeking residency in Dubai, UK nationals also have to provide attested certificates to apply for a visa.
UK citizens must get have their educational certificates attested by the relevant British authorities and the UAE's Ministry of Foreign Affairs (MOFA).
In the UK, attestation starts from the Foreign & Commonwealth Office (FCO) or other local authorities that offer legalization services.
The procedure of getting documents attested in the UK has changed recently. Instead of starting the attestation process by a notary or the British Council in Dubai, all documents must be sent to a solicitor in the UK who verifies its legitimacy and provides a stamp of approval.
We've listed the steps of UK certificate attestation in Dubai below:
We can complete the process in a couple of weeks. Benchmark Attestation Services offers timely services at affordable rates to seamlessly help you get through the process. We have partners in the UK who follow up on progress and provide regular updates.
You'll always know where your documents are when you work with us. Our team's detail-oriented approach ensures the process is completed on time. We've enjoyed serving thousands of clients and have never had a rejected application.
Attestation for the UAE can be frustrating; your certificates will have to make several stops in the UK and the UAE, so it's best to leave them in the safe hands of experienced professionals.
If you're a UK national who's looking to begin a life in the UAE and require attestation services, contact us by calling our UAE number 04-3961284 or our hotline at +971 52 888 4714
Please send us an electronic copy of your UK certificate, and our team will send you a free quote shortly. As soon as you approve the quote, we can get started.
It might be difficult to certify a UK document, as the procedure varies according on the kind of document you have and who you need to deliver it to. We've defined the steps that each document must take below to make things easier for you, but keep in mind that the steps for some papers may differ from this. Contact us for a free, individualized quote to ensure that we can give you the most accurate information possible.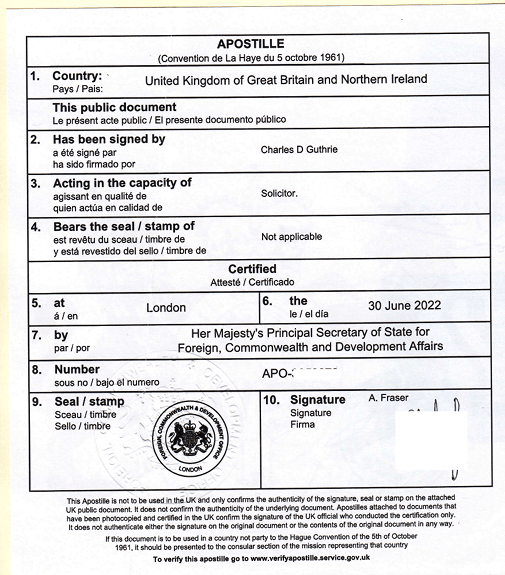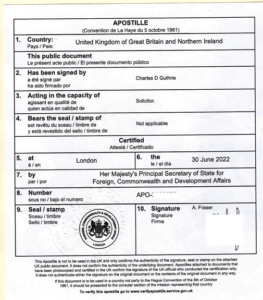 FCO (Foreign and Commonwealth Office) Apostille Legalisation
FCO (Foreign and Commonwealth Office) Apostille Legalisation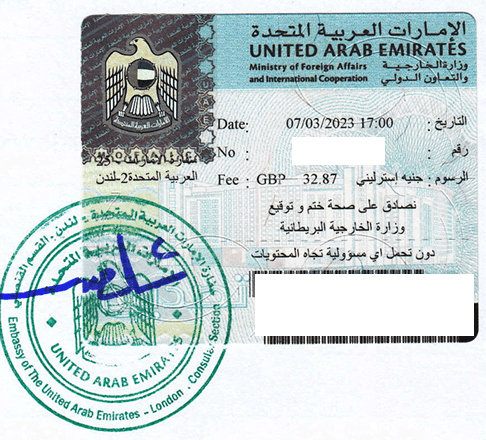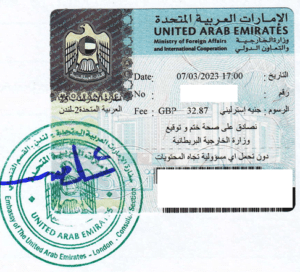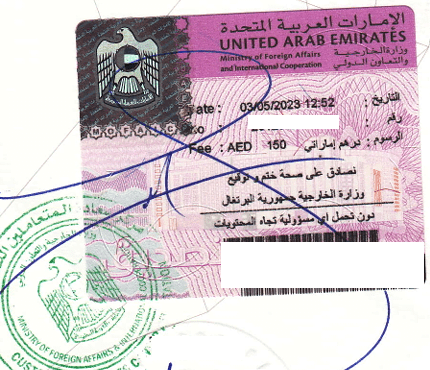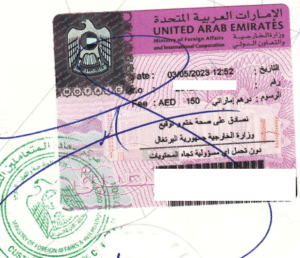 MOFA Attestation in Dubai
MOFA Attestation in Dubai
Translation from English into Arabic
Your paper may occasionally also need to be translated into Arabic. Again, it is best to check as your company may handle this for you. If necessary, an accredited professional translator from English to Arabic translates the entire document along with any pertinent stamps. When the translation is finished, all the necessary steps have been taken to ensure that it can be used in the UAE.
Translation from English into Arabic