Australia Certificate Attestation
Australia Certificate Attestation
The UAE requires foreign nationals to submit attested certificates to obtain residential visas. Families with children will have to provide attested birth certificates. Those seeking employment must submit attested educational certificates, and entrepreneurs who want to do business in the UAE will have to show authentic commercial documents.
The attestation of Australian certificates is complex; it consists of multiple stages whereby various government bodies will verify the documents.
The relevant Australian bodies will first attest the certificates, then the UAE Embassy in Canberrra, and finally by the Ministry of Foreign Affairs in the UAE.
Because the process is so complex, we suggest you leave it to the professionals. The team at Benchmark Attestation Services is committed to serving foreign nationals from all over the globe. We have helped thousands of clients from Australia who needed to get their certificates on time.
Thanks to our detail-oriented approach, we've never had a single rejection. Our team is familiar with Australian and UAE laws, so we know how to complete the attestation process the first time around.
The Process Of Getting Australian Birth Certificates Attested
Procedure to Attest Australian birth and marriage certificates are as follows:
Birth and marriage certificate attestation in Australia begins with authentication from the Department of Foreign Affairs and Trade (DFAT).
If you send us your documents, we will use a trusted courier service to deliver them to Australia and submit them to the DFAT for you. After the DFAT has authenticated the documents, you can use them abroad.
Once the DFAT has given its stamp of approval, your certificate will need to be submitted to the UAE Embassy in Australia.
After the Consulate stamps the documents, they can be sent back to the UAE.
In the final stage of attestation, your certificates, along with your passport copy and photo, will be submitted to the Ministry of Foreign Affairs in the UAE, which oversees all document attestation for foreign nationals.
Once the attestation process is completed, your Australian certificates can be used to apply for an employment, business, or family visa in the UAE.
It might be difficult to certify a document issued in Australia, as the standards vary based on the audience and type of document you need to provide. Fortunately, most documents adhere to a common format, which we have outlined for you. However, there are some scenarios in which things are a little different, so if you want to be sure that you are completely informed, talk to one of our Legalization Consultants and we'll examine your specific circumstances without charge.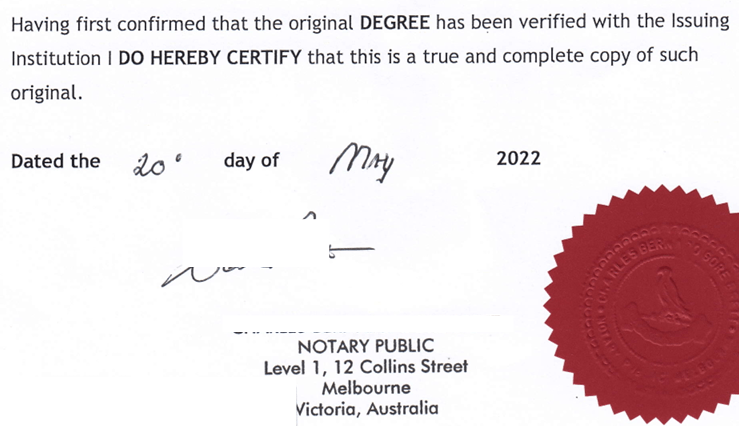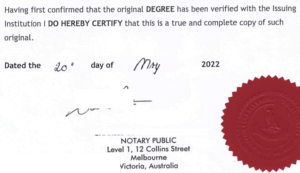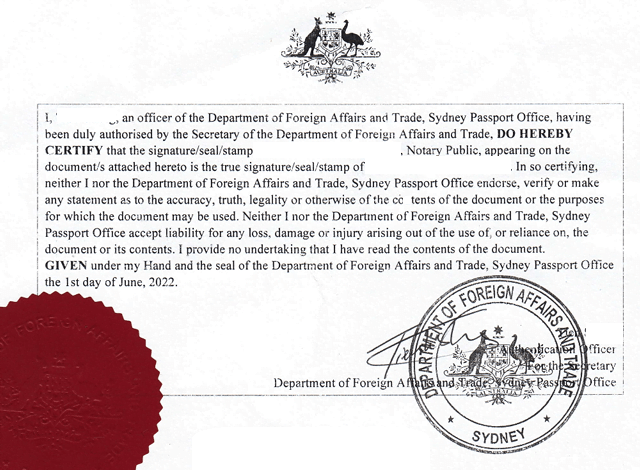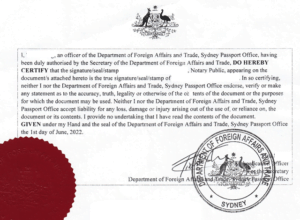 Department of Foreign Affairs and Trade Attestation
Department of Foreign Affairs and Trade Attestation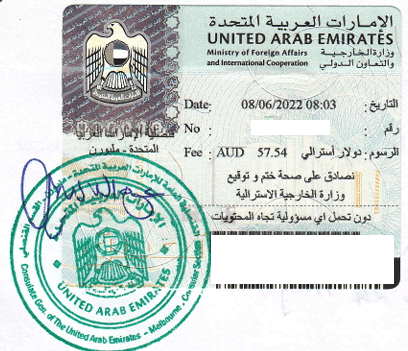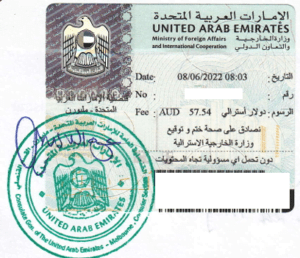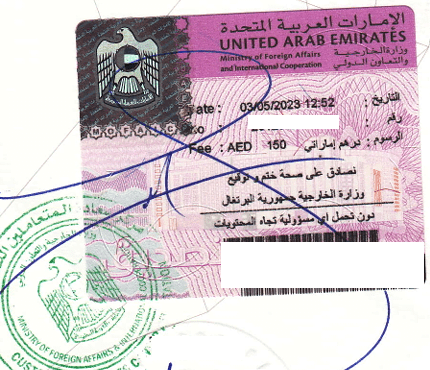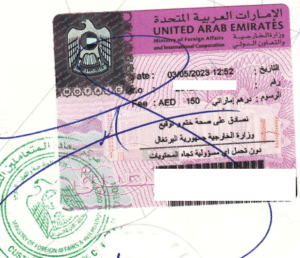 More steps are involved in attesting Australian certificates than those of other countries, so it takes slightly longer. In any case, We'll always make sure to keep you updated with progress, so you know exactly where your certificates are at all times.
Because we're so detail-oriented, we've never had a rejection. When you hire us, rest assured that we will complete the job on time
If needed, we can even fast-track the process for you for an increased fee. Feel free to get in touch with our team for more information. You can contact us by calling our UAE number 04-3961284or our hotline at+971 52 888 4714
Australia Attestation Services
We Provide Document Attestation Services.