Singapore Certificate Attestation
Singapore Certificate Attestation
Many individuals, families, and companies relocate to the UAE due to the great opportunities the country offers. However, before applying for an employment, investor, student, or residence visa in the UAE, you must have legalized certificates to prove your identity and credentials.
If you have documents issued in Singapore that you must use in the United Arab Emirates, attestation from the UAE Embassy in Singapore is necessary.
Document Attestation in Singapore
Singapore Degree Attestation
Birth Certificate Attestation in Singapore
Attestation of Marriage Certificate in Singapore
Legalizing Singapore Certificates for UAE
It might be difficult to certify a Singapore document, as the procedure varies according on the kind of document you have and who you need to deliver it to. We've defined the steps that each document must take below to make things easier for you, but keep in mind that the steps for some papers may differ from this. Contact us for a free, individualized quote to ensure that we can give you the most accurate information possible.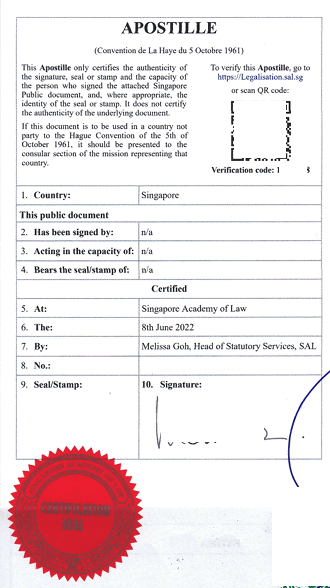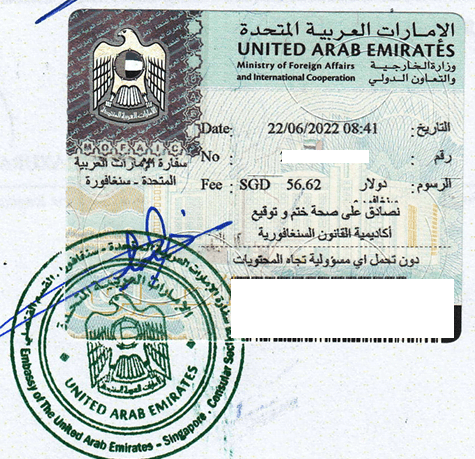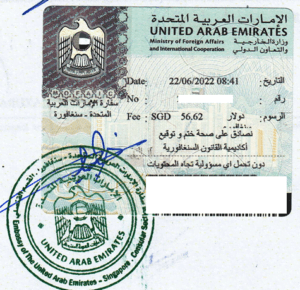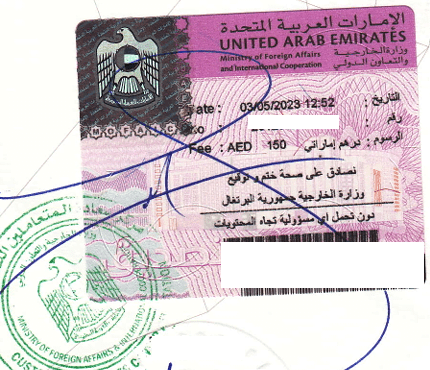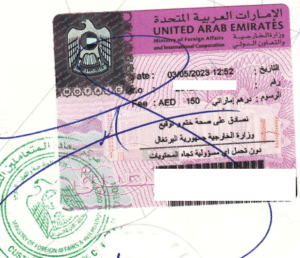 Translation from English into Arabic
Your paper may occasionally also need to be translated into Arabic. Again, it is best to check as your company may handle this for you. If necessary, an accredited professional translator from English to Arabic translates the entire document along with any pertinent stamps. When the translation is finished, all the necessary steps have been taken to ensure that it can be used in the UAE.
Translation from English into Arabic
Certificates Attestation Services
It's important to note that the requirements and procedures for certificate attestation can change, so it is always advisable to contact a professional attestation service provider for the most up-to-date and accurate information. We can guide you through the specific requirements and assist you with the attestation process for your Singaporean documents intended for use in the UAE.
If you need Singaporean Documents Attestation for UAE, please do not hesitate to contact our legal experts through our Hotline at +971 52 888 4714 or our Landline at +971 4 396 1284.