Malaysia Certificate Attestation
Malaysia Certificate Attestation
Moving from Malaysia to UAE for a shining new career opportunity? Before you move on to greener pastures, don't forget to get your Malaysia documents attested! Also referred to as "legalization," attestation is a crucial step for having your documents verified and recognized by the governing bodies in UAE.
What's The Procedure for Certificate Attestation for UAE?
The process of Malaysian certificate attestation is extensive and quite complex. You'll be required to get document attestation done from some relevant authorities both in Malaysia and the UAE. These include:
Ministry of Higher Education in Malaysia.
Ministry of Foreign Affairs in Malaysia.
UAE Embassy in Kuala Lumpur.
Ministry of Foreign Affairs in the UAE.
The first step of certificate attestation of your documents issued in Malaysia typically begins at the Ministry of Foreign Affairs in Kuala Lumpur, followed by the UAE consulate in Malaysia. Once these authority bodies within the country of origin have attested your documents, they're then sent to the UAE for further authentication by the UAE Ministry of Foreign Affairs.
In addition to these, other Malaysian authorities that issued specific certificates may also need to be contacted for attestation purposes. Similarly, you may need to contact other regulatory bodies or overseeing authorities in UAE.
What Documents Do You Need To Submit For Attestation?
The nature of your move primarily determines the types of documents required. Depending on whether you're moving from Malaysia to UAE for business, employment, or residency, you'll be required to get various documents attested. These include:
Educational certificates such as degrees, diplomas, and transcripts
Non-educational certificates such as birth certificates, bank statements, and income certificate
Commercial certificates such as affidavits, business licenses, and agency agreements
For individuals sponsoring their spouse or children currently residing in Malaysia, further attestation of documents such as marriage certificates and children's birth certificates will be required. Make sure you consult with an attestation service to know exactly which documents need to be attested to avoid making costly errors. Not attesting the relevant documents through the proper procedures can land you in trouble once you arrive at UAE, costing you a lot more time, energy, and money than even the complicated attestation process.
It might be difficult to certify a Malaysia document, as the procedure varies according on the kind of document you have and who you need to deliver it to. We've defined the steps that each document must take below to make things easier for you, but keep in mind that the steps for some papers may differ from this. Contact us for a free, individualized quote to ensure that we can give you the most accurate information possible.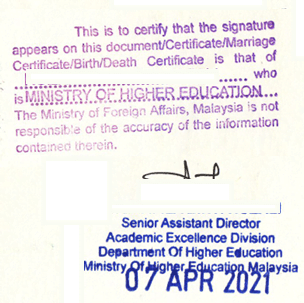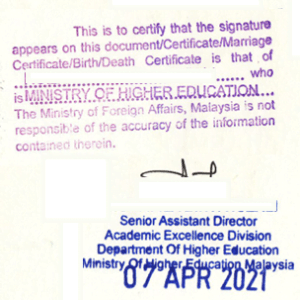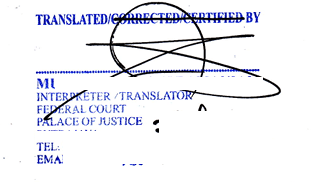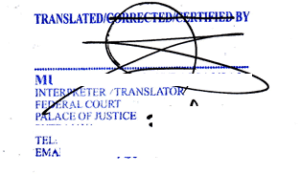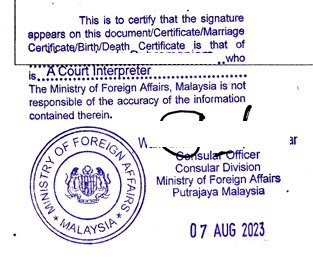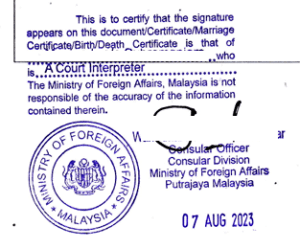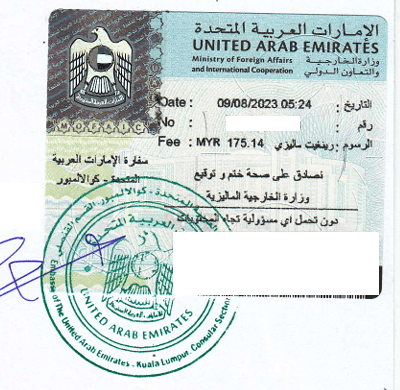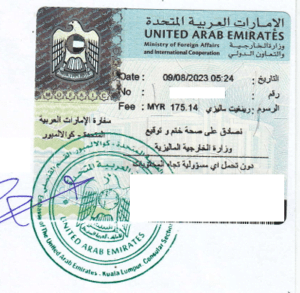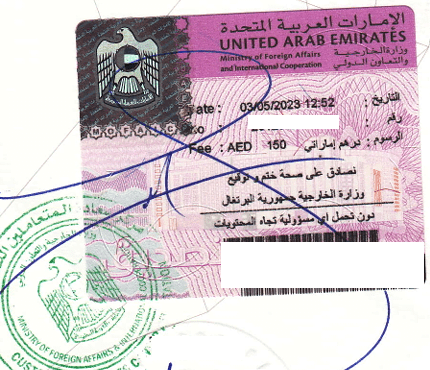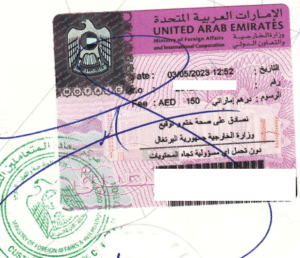 Translation from English into Arabic
Your paper may occasionally also need to be translated into Arabic. Again, it is best to check as your company may handle this for you. If necessary, an accredited professional translator from English to Arabic translates the entire document along with any pertinent stamps. When the translation is finished, all the necessary steps have been taken to ensure that it can be used in the UAE.
Translation from English into Arabic
About Certificate attestation
If the mere thought of going back and forth with all your paperwork exhausts you, then we've got an excellent solution for you. Benchmark Attestation helps individuals relocating to the UAE from Malaysia get their relevant documents attested and authenticated in no time! Our attestation agents are thoroughly informed about each procedure involved in Malaysia certificate attestation and will guide you through the entire process. Our experts will save you the trouble of getting into the nitty-gritty of the whole procedure and do the work for you!
Whether you need degree certificate attestation, UAE Embassy attestation, or marriage certificate attestation for Malaysia, we've got your back. Get in touch with our team now!
Malaysia Attestation Services
We Provide Document Attestation Service.