There is a sizable Albanian population in the UAE, some of whom have immigrated for job or to start their own business. Legal translation services into Albanian are frequently needed in Dubai. Some of the most skilled Albanian translators working on our desk are trained professionals who are extremely passionate about what they do.
Our translators have a wealth of expertise translating various types of documents from Albanian to English and from English to Albanian, whether it be a legal document for an ongoing court case or an internal HR policy that you would want to get translated. Because we are aware of the stakes, we provide the finest quality translations by making sure the source document is error-free. A minor spelling or language error could endanger the validity of the document and your entire case.
Our field of specialization covers a wide range of sectors, including law, manufacturing, advertising, technology, and more. As a result, we rank among the biggest and most reliable businesses in the UAE that provide legal translation services for Albanian.
Translation services from Albanian to Arabic or Albanian to English in Dubai
Translation of a legal document requires knowledge of not just the source and target languages, but also of relevant legal precedents and cultural nuances. Since legal problems should not be taken lightly, we at Legal Translation UAE take great care when translating any legal document. Your manuscript is given to the editors, who have years of experience in particular fields, after it has been translated.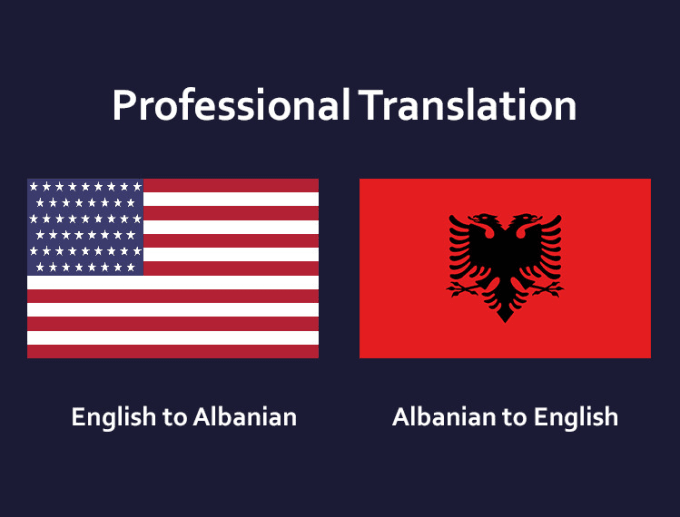 Particularly in the context of legal translation, privacy is a crucial concern. Many times, unless absolutely required, you don't want to disclose sensitive confidential information to anyone. We take it upon ourselves to not only translate the document to the best of our ability but also safeguard your privacy since we feel that when you submit your documents with us for translation, you are putting your highest level of faith in us. We return your documents to you in the exact state they were supplied to us in after we've finished the translation.
Enterprise & Finance
Recent economic growth in Albania has been attributed in part to Albanians living in the United Arab Emirates who take part in remittances. Therefore, Legal Translation UAE can handle all of your translation needs for a very affordable cost, whether you're a businessman who needs a NOC translated or a job seeker who needs assistance with CV translation.
Advertising & Marketing
Another area in which we excel is marketing and advertising. Our unrivaled translation services helped numerous companies and marketers. Whether it's a physical PR campaign or a digital one for a company or product. To ensure that your marketing messages reach the widest possible audience, you can have them translated for the local audience.
Contact Us
Feel free to get in touch with our team for more information. You can contact us by calling our UAE number 04-3961284 or our hotline at+971 52 888 4714