Lebanon Certificate Attestation
Lebanon Certificate Attestation
Several Lebanese citizens reside in the UAE as the country offers vast opportunities, especially for business, higher education, and employment visa in UAE. The UAE and Lebanon are not members of the Hague Convention (Apostille countries), meaning there needs to be more than an Apostille attestation accepted in both countries.
What is Lebanon Certificate Attestation?
Lebanon Certificate Attestation is a process that allows a Lebanese certificate for overseas use. Attestation of certificates from Lebanon is obtaining legal recognition for a certificate issued within the country to validate that the document is genuine. Lebanon Certificate Attestation is mandatory for employment visas in UAE. Depending on your purpose, you must attest to the certificates from local Lebanese authorities and the Lebanese Consulate in Dubai.
Lebanese file refers to a collection of documents issued in Lebanon that may require attestation for use in foreign countries. Some common types of Lebanese files that may require attestation include the following:
Educational certificates such as degrees, diplomas, and transcripts.
Personal certifications include birth certificates, marriage certificates, and police clearance certificates.
Commercial credentials include certificates of incorporation, commercial invoices, and power of attorney documents.
What is the Purpose of Lebanon Certificate Attestation?
Lebanon Certificate Attestation is legalising Lebanese files to be considered authentic & legal locally and internationally. Depending on your purpose, you can certify different educational certificates and other documents that need authentication. Attestation is mandatory for the following purposes:
Giving Birth in the UAE
Certificate Equivalency in UAE
Getting Married in the UAE
Applying for an employment visa in UAE
Golden Visa Application in UAE
Documents Required for Lebanon UAE Attestation?
Corporate Document Attestation – Trade License, Power of Attorney, Board Resolution.
Attestation of Degree Certificate from Lebanon
Legalisation of Police Clearance Certificates
Birth Certificate Attestation in Lebanon
Lebanese Marriage Certificate Attestation
Lebanon Educational Certificates – Transcript, Diploma, Transfer Certificate.
Salary Certificate Attestation
Verification of Experience Certificates
What is the Procedure for Attestation of Certificates for UAE?
It might be difficult to certify a Lebanon document, as the procedure varies according on the kind of document you have and who you need to deliver it to. We've defined the steps that each document must take below to make things easier for you, but keep in mind that the steps for some papers may differ from this. Contact us for a free, individualized quote to ensure that we can give you the most accurate information possible.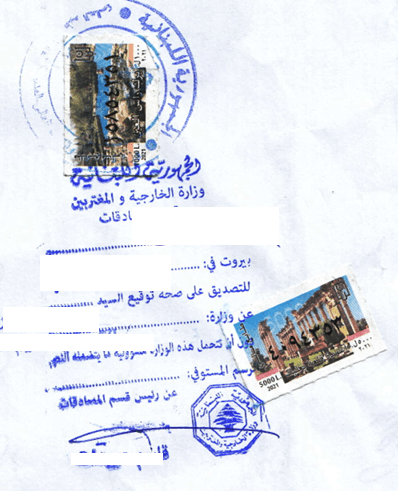 Ministry of Foreign Affairs in Lebanon
Ministry of Foreign Affairs in Lebanon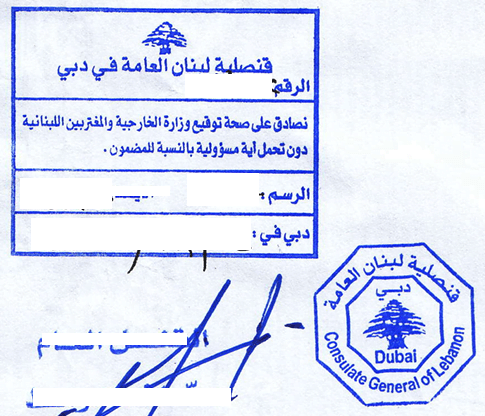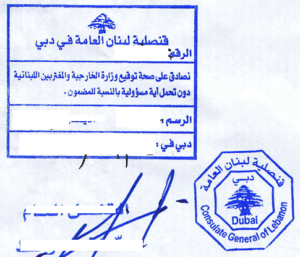 Lebanon Consulate in Dubai
Lebanon Consulate in Dubai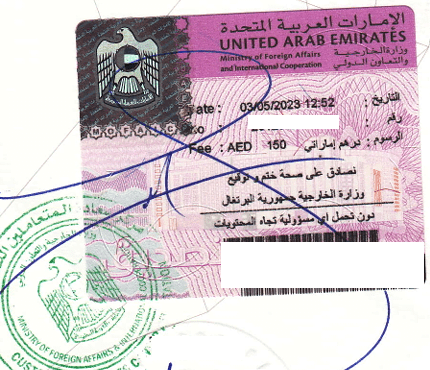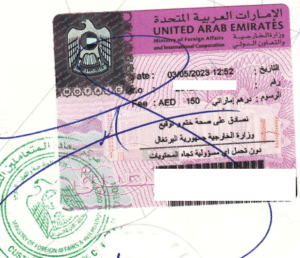 Lebanon Certificate Attestation
Since our inception, we've had the pleasure of assisting thousands of Lebanon nationals with the attestation process in the UAE. Although the process can be frustrating, we're here to ensure it goes as smoothly as possible.
You can count on our team to keep you updated at every step, so you're always aware of the progress.
If you need help with the attestation of Lebanon degree certificates in the UAE, contact our team by calling our UAE number 04-3961284 or our hotline at +971 52 888 4714.