Expats talent can live, work, or study in the UAE with the Golden visa, which offers long-term residents special perks.
Those who qualify for the Golden visa include entrepreneurs, investors, scientists, outstanding students, recent graduates, front-line heroes, and humanitarian pioneers. Find digital services to apply for the Golden Visa and read about its requirements and advantages.
What is Golden visa in UAE?
The "Golden visa" is a long-term residence permit offered by the UAE that allows foreign nationals to dwell, work, or study there while also enjoying a number of special privileges, such as:
A multiple-entry entrance visa valid for six months before a residence permit is issued
A lengthy, renewable residency permit good for five or ten years
The benefit of not requiring a sponsor
The possibility to extend their stay outside of the UAE beyond the standard six-month period in order to maintain the validity of their resident visa.
Regardless of their ages, be able to sponsor their spouses and children as well as their parents.
The capacity to sponsor as many domestic workers as desired
Case the primary bearer of the Golden visa passes away, the permission for family members to remain in the UAE until the end of their permit validity.
Please contact the Federal Authority for Identity, Citizenship, Customs and Port Security (ICP) or the UAE's embassies and consulates with any questions you may have about visas.
Contact the General Directorate of Residency and Foreigners Affairs – Dubai (GDRFAD) for information about Dubai visas.
UAE Cabinet passes Federal Decree-Law on Foreigners' Entry and Residence Executive Regulations – WAM
Federal Authority for Identity, Citizenship, Customs, and Port Security: Golden Residency
'Thrive in Abu Dhabi' program and golden visa in Abu Dhabi – TAMM
Learn about the many categories of the golden visa – Abu Dhabi Residents Office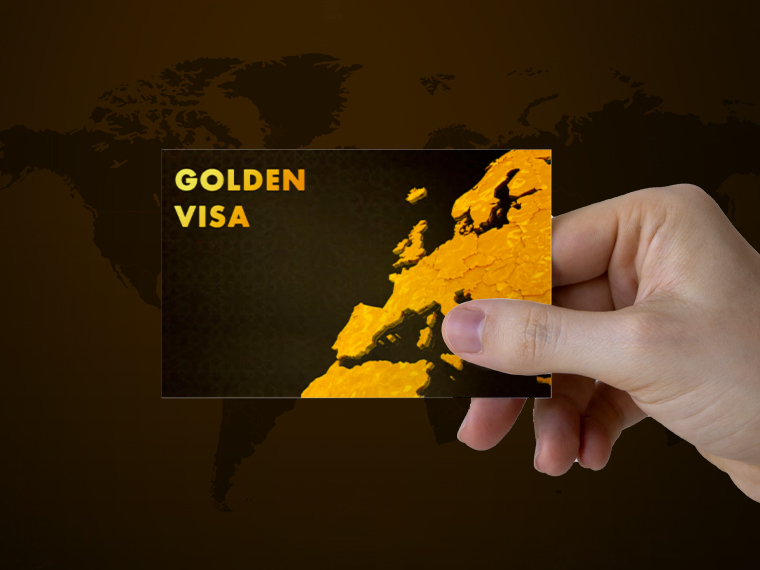 The criteria for a Golden visa vary depending on the type of resident—an investor, an artist, an entrepreneur, etc.
Investors in Public Investments
If you contribute to an investment fund, you can be given a Golden Visa for ten years without a sponsor if you meet the following requirements:
Submission of a document from a UAE-accredited investment fund confirming the investor's two million AED deposit, or
Submitting a memorandum of association stating that the investor's capital is not less than AED two million and a valid commercial or industrial license.
Submitting a document from the Federal Tax Authority confirming that the investor pays the government at least AED 250,000 (two hundred and fifty thousand) a year.
Own the invested capital completely; it must not be a loan and
Provide proof of medical insurance for himself and his family (if any).
Real estate investors
If you possess a property or a collection of properties, you may be given a Golden visa without a sponsor for a period of five years that is renewable under the same conditions.
Supply of a letter from the relevant emirate's land department confirming ownership of one or more properties worth at least 2 million dirhams
Purchasing a property using a loan from a specific local bank that has been authorized by the relevant local organization.
Entrepreneurs
If you are an entrepreneur and have a technical or future-focused economic initiative that involves risk and innovation, you may be eligible for a Golden visa that is valid for 5 years. You also need letters of permission from each of the following:
A UAE auditor certifying the project's value is at least 500,000 dirhams
The emirate's authorities claim the initiative is of a technical or futuristic character.
To start the intended activity in the UAE, find an accredited business incubator.
Outstanding specialised talents
Doctors
Scientists
Creative people of culture and art
Inventors
Executives
Specialists in scientific fields
Athletes
Doctoral degree holders and
Specialists in the fields of engineering and science.
Executive Directors / CEO's
A certified copy of a university degree showing at least a bachelor's degree and Ministry of Education accreditation
A letter stating that you have held the same position for at least five years.
A salary certificate showing a minimum salary of AED 50,000
A legal employment agreement.
Contact Us
Feel free to get in touch with our team for more information. You can contact us by calling our UAE number 04-3961284 or our hotline at+971 52 888 4714