You might need to get your documents attested by the appropriate authorities if you intend to travel to the UAE for business, study, or other reasons. Verifying a document's legitimacy through attestation is a crucial stage in the visa application process. For people who require attesting services for their documents, Benchmark Attestation Service in Dubai is a practical and dependable choice.
The Canadian Embassy and Consulate in Dubai provide an online certificate attestation service. It is a service created to help those who need to attest their Canadian documents for usage in the UAE or other nations. The service is offered for a variety of papers, including birth certificates, marriage certificates, educational certificates, business documents, and marriage licenses.
The Canada Attestation Service in Dubai makes the process of having your documents attested rather simple. Your original documents must be sent, along with any necessary supporting documentation. After confirming the validity of your papers, the embassy or consulate will issue you an attestation certificate, which you can use to apply for a visa.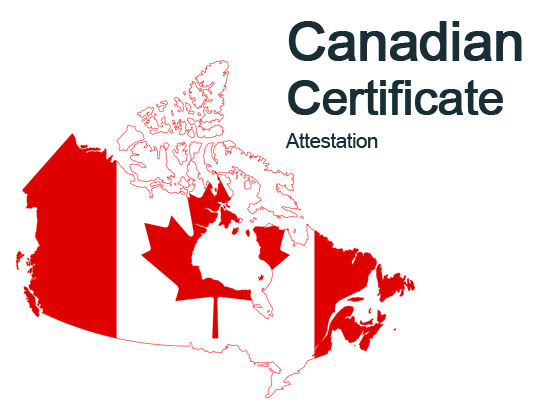 Utilizing the Canada Attestation Service in Dubai has a number of benefits, one of which is the expediency and effectiveness of the procedure. The service is intended to offer customers who need their documents attested urgently a dependable and speedy service. Those with urgent travel needs or tight deadlines may find this to be of special importance.
The convenience that the Canada Attestation Service in Dubai provides is another benefit. You can testify your documents from the convenience of your Dubai home without having to fly to Canada. By doing this, you can make the procedure much more convenient and hassle-free while also saving time and money.
We at Benchmark Attestation Service recognize how critical it is to attest your papers as soon as possible. The Canada Attestation Service in Dubai is one of the many attestation services we provide. From submitting your documents to receiving your certificate that has been attested, we can help you throughout the entire procedure. We can help you certify the papers globally in addition to the Canada Attestation Service in Dubai. We can assist you if you need your documents authenticated for usage in Canada, the UAE, or any other nation.
In conclusion, the Canada Attestation Service in Dubai is a fantastic choice to take into account if you need to have your Canadian documents attested for usage in the UAE or other nations. It may assist you in attesting your documents swiftly and effortlessly thanks to its speed, effectiveness, and ease, allowing you to concentrate on organizing your new work and remaining in the UAE. Additionally, Online Certificate Attestation Service is here to help you at every stage.
Contact Us
Feel free to get in touch with our team for more information. You can contact us by calling our UAE number 04-3961284 or our hotline at+971 52 888 4714