Bahrain Embassy Attestation
Bahrain Embassy Attestation
To use Bahrain-issued documents abroad, you must go through the Bahrain Certificate Attestation process.
Bahrain certificates refer to official papers and certifications issued in Bahrain. To be trusted and valid for usage in other nations, all diplomas, personal or non-educational certifications, and commercial documents issued in Bahrain must also be legalized, validated, and attested.
If the host nation is a signatory to the Hague Convention, the certificate should be apostilled; if not, the embassy of the signatory nation must confirm the documents.
Attestation of a Bahrain certificate is the process of authenticating and confirming each and every piece of information in the Bahrain certificate that was submitted by the applicant in order to make it acceptable for usage in the host nation. The headed authority or authorized official in this process will extensively examine the document and authenticate its authenticity. After verifying the authenticity of the document and applying the official seal or stamp, the authorized person signs the paper. Your document has been successfully certified if it has an official seal, which attests to its authenticity and demonstrates its usability in the host nation.
Bahrain certificate attestation process:
Notary Public
Attestation by MOFA in Bahrain.
Attestation by Embassy or Consulate in Bahrain.
MOFA Attestation in Dubai (UAE)
It might be difficult to certify a Bahrain document, as the procedure varies according on the kind of document you have and who you need to deliver it to. We've defined the steps that each document must take below to make things easier for you, but keep in mind that the steps for some papers may differ from this. Contact us for a free, individualized quote to ensure that we can give you the most accurate information possible.
Ministry of Foreign Affairs in Bahrain
Ministry of Foreign Affairs in Bahrain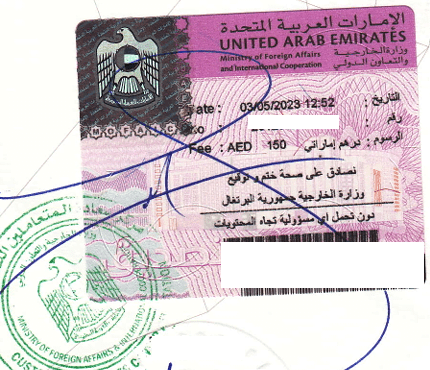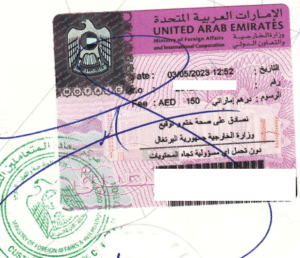 Certificate Attestation Service
After completing the attestation in Bahrain, the only attestation in UAE would be from the Ministry of Foreign Affairs. Once this is done, you can use your certificate legally in the UAE. For more information, please contact our team, Benchmark Documents Services
+971 4 396 1284,
or our hotline
+971 52 888 4714.