Tourist Visa: folks who want to visit folks, go sightseeing, or enroll in a short-term yoga program in India are granted tourist visas. Despite the fact that depending on the applicant's nationality, tourist visas may be issued for periods of time longer than six months, it is not possible to stay in India for more than six months at a time while on a tourist visa. The misuse of tourist visas in India (those who were living in India on tourist visas and making fast trips to a nearby country and back every six months) was addressed by the introduction of new regulations in India at the end of 2009. In particular, there had to be a two-month break between travels to India. Late November 2012 saw the removal of this restriction. There are still some exceptions, though. Also keep in mind that processing time may take up to 45 days if you apply for a new tourist visa within a month of the expiration of your current one because Ministry of Home Affairs clearance is required.
India now offers a well-liked electronic visa (e-Visa) program to nationals of the majority of nations. With this program, travellers can quickly register for an ETA online and receive a visa stamp for entry into the nation that is good for 60 days (up from 30 days) and up to three entries after they arrive. The range of visas available under the program has been expanded to cover conferences, short-term business trips, yoga classes, and medical treatment. These previously needed different medical, student, and business visas. A cruise ship passenger traveling to India can also obtain an e-Visa.
Entry (X) Visa: People who didn't obviously fit into any of the other categories of visa applicants (such volunteers) used to be granted an X-visa. However, as of the middle of 2010, only the following individuals are eligible for an X-visa:
A foreigner of Indian origin: spouse and kids of an Indian citizen or foreigner of Indian ancestry. a foreigner's spouse and dependent children who are entering India on any other long-term visa, such as an employment or business visa. Individuals from outside the country who are enrolling in certain ashrams or spiritual communities, such as Auroville, Sri Aurobindo Ashram, Missions of Charities in Kolkata, or specific Buddhist monasteries.
Foreigners taking part in prestigious international sporting competitions. On an X-visa, it is impossible to work in India. However, it is not necessary to leave India every six months because X-visas can be extended there. You will need to register with the Foreigners Regional Registration Office if you decide to stay for longer than six months at a time.
Employment Visa: Foreign nationals working in India for an Indian-registered company are granted employment visas. Employment visas are now issued to foreigners working as long-term volunteers in India (as opposed to the earlier X-visa system). Highly skilled foreigners traveling to India to work in the steel and power sectors are granted Special Project visas. The typical duration of an employment visa is one year, or the length of the contract. In India, they can be expanded.
You will want evidence of employment with a business or organization in India, such as a contract outlining the terms and circumstances, in order to apply for an employment visa. To allow foreigners to teach in Central Higher Educational Institutes, the requirement that applicants earn 16.25 lakh rupees (about $23,000) or more annually has been dropped as of April 1, 2017. Volunteers, ethnic cooks, translators, teachers of languages other than English, and representatives from foreign high commissions and embassies are among those who are exempt from the rule.
Intern (I) Visa: New Category: Prior to April 1, 2017, foreigners seeking an internship with an Indian company had to apply for an Employment visa. However, foreigners who fulfill specific requirements can now obtain an internship visa. It shouldn't be more than a year before the beginning of the internship after graduation or post-graduate. The term of the internship program or one year, whichever is shorter, is the limit on the validity of the intern visa. It cannot be changed into a visa for employment or any other kind of visa.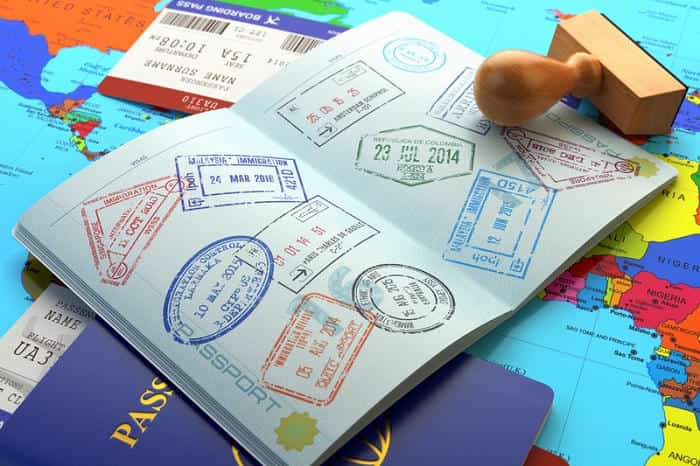 Business Visa: For anyone wishing to conduct business in India or investigate commercial opportunities, business visas are available. In contrast to an employment visa, the candidate for this form of visa won't be employed by or receiving pay from an entity in India. Business visa applicants will need a letter from the company they plan to conduct business with, outlining the type of business, the length of the trip, the destinations, and their intention to cover expenditures.
Business visas allow for numerous entries and have a maximum validity of five or ten years. However, unless they register with the Foreigners Regional Registration Office (FRRO), holders often aren't permitted to stay in India for longer than 180 days at a time.
Student Visa: People who want to travel to India and enroll in a long-term program at an institution of higher learning with official recognition are given student visas. Yoga, Vedic culture, and the Indian dance and music systems are all included in this. Student entrance and registration paperwork from the institution is the key document needed. Depending on how long the course will last, student visas can be granted for up to five years. They can be increased in India as well.
In discussions of yoga, the phrase "Yoga visa" is frequently used. However, the visa that is offered for the purpose of studying yoga is essentially a student visa. The majority of the well-known yoga studios in India demand that students obtain a yoga student visa. Long-term study does not qualify for a tourist visa.
Conference Visa: Delegates who wish to attend a conference hosted by an Indian government agency are granted conference visas. Applying for a business visa is necessary if you plan to attend a conference in India with a private organization.
Journalist Visa: You should apply for a journalist visa if you work as a professional journalist or photographer. A journalist visa is primarily useful if you wish to interact with a certain group or individual. A three-month visa is granted to journalists. But these visas can be notoriously challenging to obtain, so only apply if you really must.
No of what you want to accomplish in India, you'll probably be forced to obtain a Journalist visa if you work for a media organization or put journalism or photography as your profession on your visa application. India is particularly sensitive about foreign journalists visiting the country because of how they can depict the nation, especially editors and writers.
Film (F) Visa: New Category: Beginning on April 1, 2017, you will need to apply for a film visa if you intend to shoot a commercial movie or television show in India. Within 60 days, the Ministry of Information and Broadcasting reviews and processes the visa application. It is good for up to a year. Anyone who plans to shoot a documentary or commercial must apply for a journalist visa.
Research Visa: Professors and academics who want to travel to India for research-related reasons are given research visas. Another challenging category of visa is this one. It is constrictive and has numerous requirements. The Department of Education receives applications. consent from the Ministry of Human Resource Development, which could take three months to be given. If they are performing informal research and won't be in India for longer than six months, many people opt to apply for a tourist visa instead.
Medical Visa: Medical visas are granted to persons receiving ongoing medical care in reputable, specialized hospitals and treatment facilities in India. Significant treatments like neurosurgery, heart surgery, organ transplant, joint replacement, gene therapy, and plastic surgery should be used. Persons accompanying the sufferer may be granted up to two Medical Attendant visas. You can apply for an e-Medical visa if your treatment will only last up to 60 days.
Transit Visa: A transit visa is available for travelers staying in India for fewer than 72 hours. If not, a tourist visa is needed. When applying for the visa, you must present proof of an airline reservation for your next destination.
Other Visas: There are a few additional, less common Indian visas that can be obtained under particular conditions. These include visas for sports, mountaineering, missions, and diplomacy.
Contact Us
Feel free to get in touch with our team for more information. You can contact us by calling our UAE number 04-3961284 or our hotline at+971 52 888 4714