How can I verify the UAE's 2023 overstay fine?
With its top-notch tourist attractions, thriving business districts, rich culture, and delectable cuisine, Dubai is a mesmerizing travel destination. It draws tourists from all over the world because it is a major international travel center.
The Dubai e-visa is a cutting-edge electronic document that enables hassle-free access to an amazing travel experience in the United Arab Emirates. Travelers may immerse themselves in the charm of the city and make priceless experiences that will last with them throughout their journey by using the simple prerequisites and application for an online Dubai visa.
Step-by-step Instructions For Checking Your Visa Fine in the UAE
Who in the UAE Can Pay an Overstay Fine in 2023: You should be aware of the grace period for people whose residence or tourist visas have expired before reviewing your overstay fine in the UAE. Holders of tourist or visit visas in the UAE are given a ten-day grace period, and UAE residents are given a thirty-day grace period. The overstay and Emirates ID Fines for all residents and visitors may now be conveniently checked online.
You can visit the official ICA website by clicking the link below to find out the overstay penalty in the UAE for a visit visa or residency visa.
Residence Visa Copy
Or Visa File Number
Date of Birth
Check The Sample Above
Complete Process To Pay Overstay Fine
Visit smartservices.ica.gov.ae, after clicking, go to the home page and look for the Public services tab.

On the top of the smart services page, after pressing the public service button, you'll find the Fines – Pay Fines option. To begin, press the start button.

After clicking the start button, a three-step form will appear below for you to fill out. You should record your visa file number from your resident visa on this page.

Following the visa file number, include the department number (101, 201, 301), the year that your visa was pasted, the serial number (1, 2, 3), and a sequence number that has seven digits. Enter your birthdate, solve the captcha, and then press the search button.

You will be able to see the overstay fine amount under your visa in the UAE, along with the number of days you overstayed, if your submitted information is accurate.
Q. How much is the overstay UAE Visa Fine Check?
Fine for overstaying on a visitation or tourist visa:
Any type of visit or tourist visa in the UAE has a grace period of around 10 days; after that time, you will be punished and will need to pay:
For a long stay, the first day is 200 AED.
100 AED constantly per day.
As a service charge, 100 AED.
On a residence visa, an overstay is fine:
The grace period for a resident visa in the UAE is 30 days; if you overstay your visa, you will be fined:
For the first day, 125 AED.
After the first day, 25 AED for six months.
50 AED daily for six to twelve months.
100 AED each day following a 12-month overstay.
Service charges of 100 dirham
ONLINE OVERSTAY FINE PAYMENT:
If you overstayed in the UAE and must pay a fine, choose your relationship with a sponsor from the sink menu before clicking next. If you choose none, you will be prompted to enter your mobile number for the OTP, your bank (card) information, and to submit a request.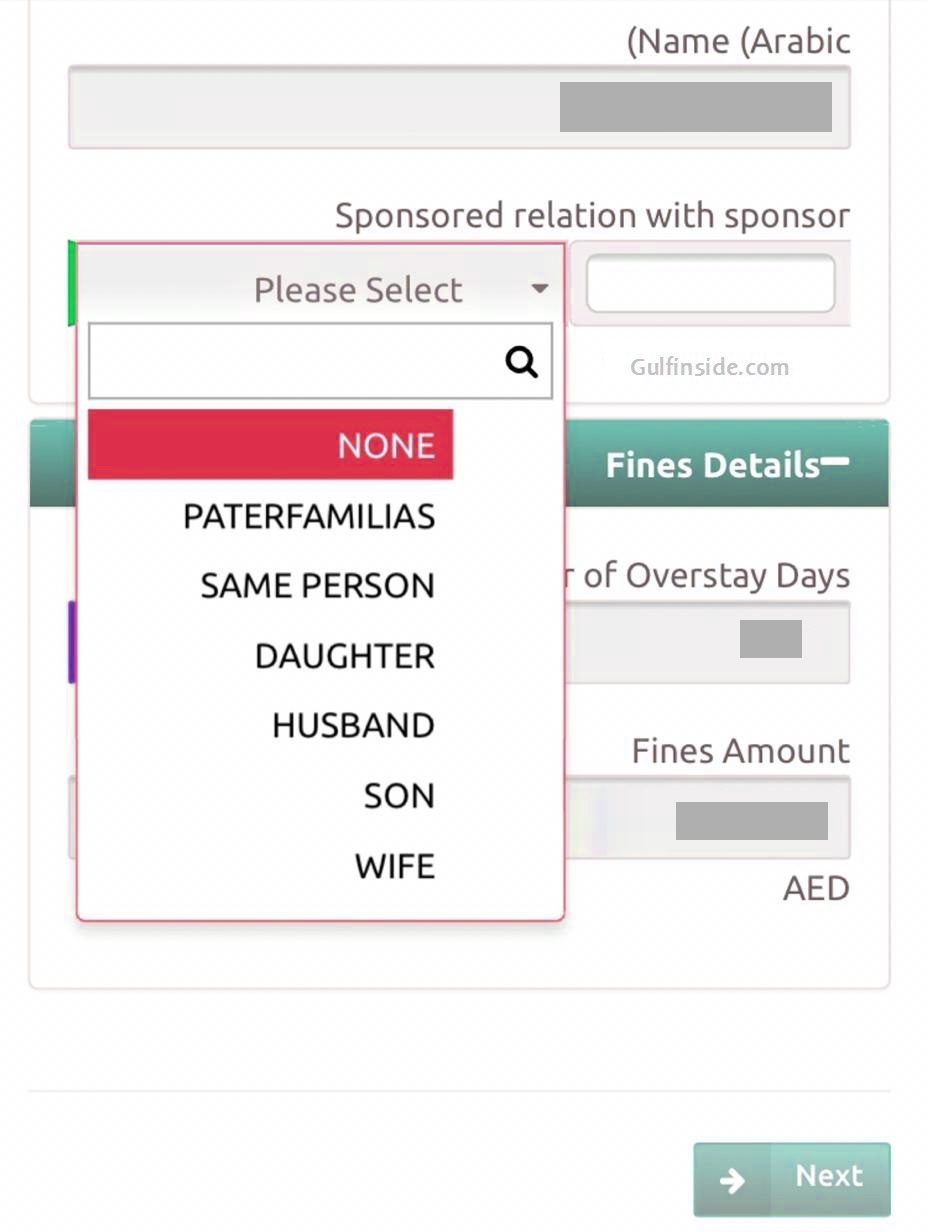 Policy on Service Fees and Refunds: UAE Visa Fine Check
52 Dirham, or about, is the cost of clearing fines, including 22 AED in ICA fees and 29.4 AED in E-service fees. The 52 Dirham application fee is nonrefundable in the event of rejection.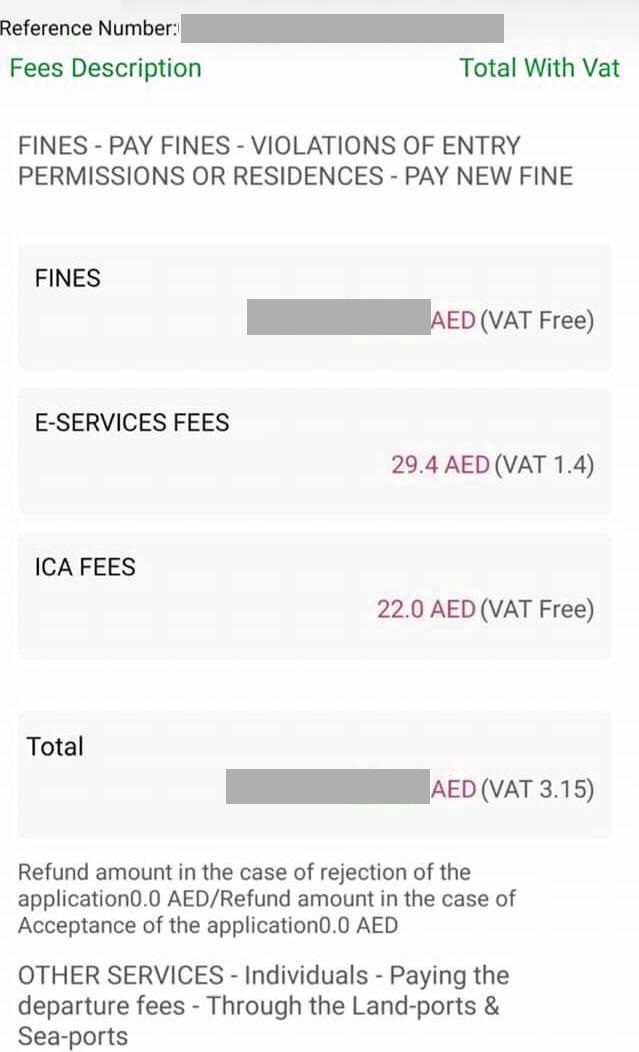 Once finished, you'll get a confirmation email with a receipt for the overstay penalty you paid, as well as an SMS on your phone.
Contact Us
Feel free to get in touch with our team for more information. You can contact us by calling our UAE number 04-3961284 or our hotline at+971 52 888 4714