As well as being a popular tourist destination in the GCC, Dubai has long been the United Arab Emirates' top choice for expats. However, its neighbor offers a different pace of life and more than enough opportunity to entice new talent. See which of these two Emirates best suits you by reading our two-part series on them.
If you've ever considered relocating to the United Arab Emirates, you've probably thought to yourself, "Abu Dhabi vs. Dubai?" We have expat employees working in our offices in Dubai and Abu Dhabi, so we asked them about the advantages and disadvantages of each of the Emirates they are stationed in.
How is life in each of the two Emirates?
The pace of life in the UAE in general is much slower than what most people are used to in the west; for many, this is a cultural shock that takes time to adjust to. This is especially true for bureaucratic processes, which can take a long time to complete!
In Dubai: It's safe to assume that the pace of life in Dubai is significantly faster and more active than in the other Emirates. Its nightlife is legendary, and the opportunity for shopping at its apparently unending parades of stores are a big lure for many.
This has grown up around its expat community, and there is always something going on. Many huge organizations and events, as well as worldwide superstars, select Dubai as their platform on a regular basis, attracting audiences from all over the world and adding to the city's bustle.
In addition to locals going about their daily lives, nearly 15 million tourists visit the Emirate each year. There's lots to entice them, including practically assured nice weather year-round, sandy beaches, the best shopping experiences, delectable food, and a vast array of events.
In Abu Dhabi : If you prefer a slower-paced lifestyle, Abu Dhabi may be the place for you. Although it is the capital, its culture is more easygoing and family-oriented than that of its bustling neighbor. It's more community-oriented, and there's a welcoming environment throughout.
It may take some time for new expats to adjust to how things are done, especially if you are used to a fast-paced environment, but once you do, you will realize it is a lot superior way of doing things!
Although there isn't nearly the same amount of glamour and glam as in Dubai, there are still numerous huge worldwide events taking place in Abu Dhabi to keep things interesting; for example, the Formula 1 race! However, this Emirate's rich, traditional, and calm personality is better preserved. You may go out and enjoy the lively nightlife while yet waking up to the calm attractions.
Fun Thins in both the Emirates
It is safe to assume that no matter which Emirate you choose, you will never be bored. You'll only have to determine which would be best for how you want to spend your free time: a relaxing afternoon on the beach with a picnic, driving a buggy across the untamed dunes, or an evening on the piste at a year-round indoor ski hill.
In Dubai: Even if you've lived in Dubai for a long time, there will always be something new to discover; this is facilitated by the fact that the Emirate is constantly evolving and expanding seemingly on a daily basis!
If you want to spend a day doing something different, Dubai's massive Global Village is the place to go. You can do some shopping, witness a show, catch some of the daily entertainment, or sample a broad range of foods in the 26 pavilions. A wide range of countries and places are covered, providing a colorful array of foods to enjoy. This attraction is only open during the cooler months, so plan your visit accordingly.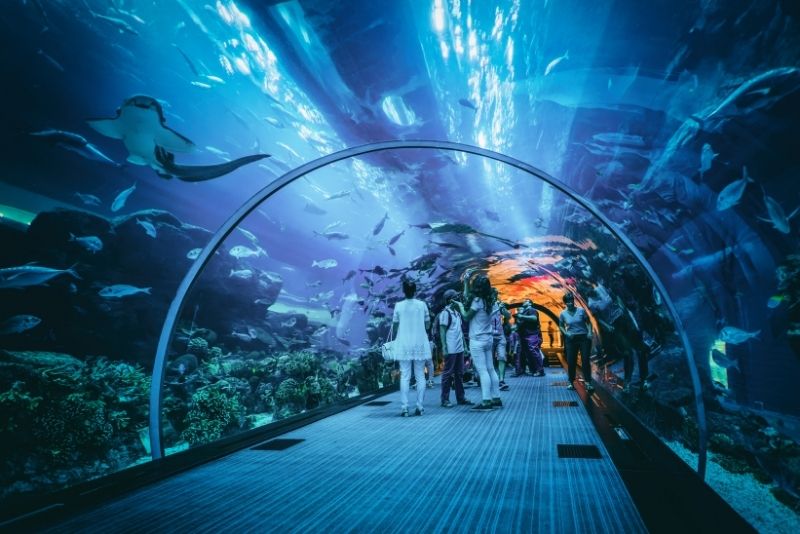 The world's third-largest indoor ski slope is located deep within a mall that sprouts from the desert sands. This is appropriate for everyone and an excellent way to spice things up if you want to do something out of the ordinary! Ski Dubai also features late-night openings on certain nights of the week, allowing everyone to fit in some time on the slopes.
If you'd rather be outside in the dunes, there are a variety of Buggy Safari activities to choose from, or you can go camel trekking for a slower, more relaxed pace. Views of the city from the eternal desert are an unforgettable experience in and of themselves!
In Abu Dhabi: There is always something to do in Abu Dhabi, whether you want to enjoy family stroll in one of the many lovely parks, days on the picturesque white sandy beaches, or something a little more exhilarating like water sports.
All ages are catered for, and there is never a shortage of entertaining activities to enjoy with your family, such as Reem Park, which features a skate park, paddle boarding, lawn sports, and pedalos.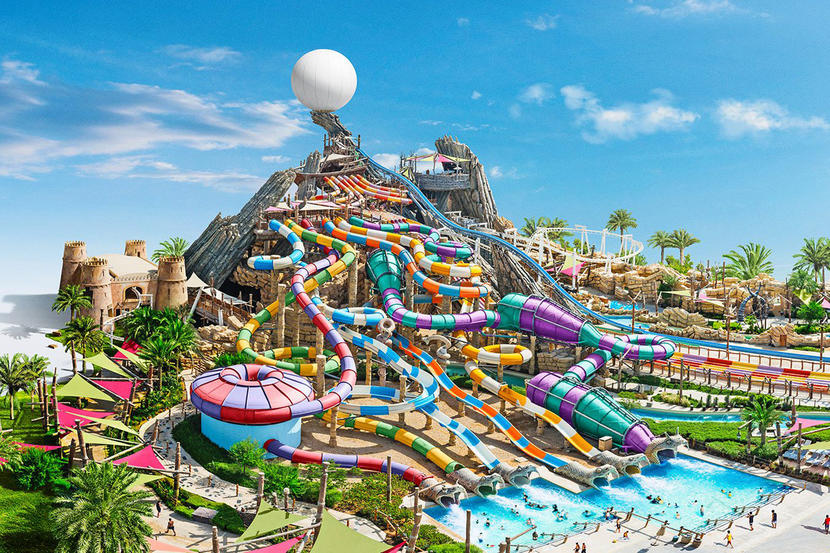 Yas Marina Circuit is ideal for speed freaks who want to spend the day getting their blood flowing. You can plan an experience day in which you will drive a high-end sports car around the track. If you aren't quite ready for the mach speed experience, there is a go-karting course that both adults and children may enjoy.
Although Dubai is the mall capital, Abu Dhabi can compete if you need to go shopping. There are a few large complexes with an outstanding selection of brands and well-known merchants, so you may get what you need without leaving town.
That concludes the introductions to living in each of these Emirates, but there is still more to consider when comparing life in both. There's a lot more to think about, especially if you're relocating with family, as well as general living expenses.