What type of parental leave is available to female employees?
Given that she has worked continuously for at least a year, a working woman is entitled to 45 days of paid maternity leave, which covers the time before and following birth. If the lady has less than a year of service, the maternity leave is offered at half pay.
A working woman has the option to extend her maternity leave after it ends for a maximum of l0 days without pay. If she experiences an interruption due to illness that prevents her from reporting to work, this unpaid absence may be either continuous or intermittent. A government doctor with a certificate and a license issued by the appropriate health body must certify the ailment.
In either of the aforementioned scenarios, maternity leave is not subtracted from any other paid time off to which a female employee is entitled.
A female employee who breastfeeds her infant has the right to two daily breaks that don't last longer than 30 minutes each during the first 18 months after delivery. These extended breaks are seen as part of her working hours, so no pay deductions are permitted.
Maternity leave is also available to women working in free zones.
In mainland Dubai, paternity leave is not covered under the law.
However, starting on August 28, 2019, Dubai International Financial Centre (DIFC) employees will be entitled to five days of mandatory paternity leave under the new employment law as the nation tries to promote gender equality at the workplace.
My wife recently started working at a hospital. She is prohibited from becoming pregnant for 18 months after starting work, per her contract. Is this permitted? Can they refuse us our fundamental right?
A maternity leave is a period of time off following childbirth. The UAE Labour Law, Federal Law No. 8/1980, addresses a woman's rights with regard to pregnancy and childrearing.
In accordance with Article 30 of the UAE Labour Law, a woman who has worked for the company for at least a year is entitled to 45 days of paid maternity leave, which covers the time before and after birth.
She is entitled to the same maternity leave with half pay, though, if the length of her job is less than a year. Additionally, Article 7 specifies that any clause in the employment contract that conflicts with a provision of this law shall be ruled unlawful and unenforceable.
As a result, the clause in your wife's contract that states she can't become pregnant for 18 months after starting work is void. Therefore, if your wife has been married for a year, she has the legal right to take 45 days of paid maternity leave. If not, she is entitled to 45 days of paid leave. (KT)
Can I take maternity leave more than once if I'm a working woman?
If a woman has worked for her employer for a continuous period of at least one year, she is entitled to maternity leave with full pay for a period of 45 days, which includes the time leading up to and following her delivery. She is entitled to maternity leave with half pay if she has not yet fulfilled the aforementioned duration of service.
If a woman's illness prevents her from returning to work and is confirmed by the medical service specified by the competent health authority, or if the latter authority confirms that the illness was brought on by the woman's work or confinement, she may be absent from her job without pay after her maternity leave has ended for a maximum of 100 consecutive or nonconsecutive days.
Therefore, the aforementioned provision grants every working woman the right to maternity pay for each birth, even if they have worked for less than a year.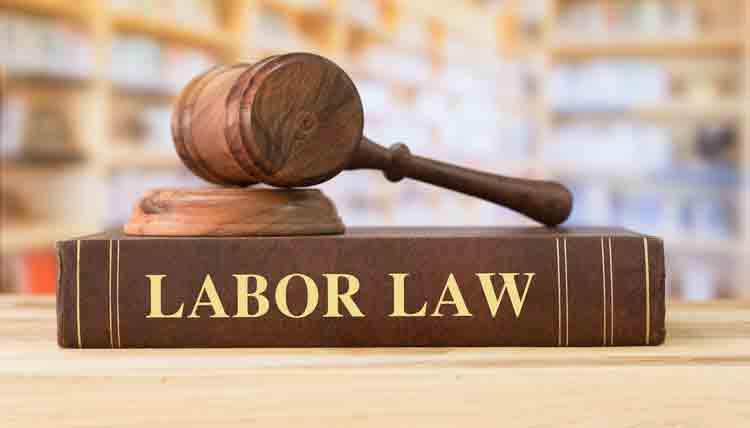 Government employees in Dubai will receive a three-month pregnancy leave.
Beginning on March 1, 2017, female employees in the public sector are entitled to a three-month paid maternity leave. For a total of 120 days, the maternity leave can be combined with other types of leave, paid or unpaid.
From the day of delivery for a whole year, nursing time has been increased from one to two hours each day. These compensated hours, which will only last an hour during the holy month of Ramadan, can be used at the start or the end of each day's working hours.
Based on a report formally confirmed by a medical committee, the working woman shall be entitled to sick leave in the event of an abortion or giving birth to a stillborn. The length of the fully paid leave for a mother of a child with special needs will be decided by the official medical committee based on the child's condition.
Previously, mothers who worked in the public sector were only entitled to two months of maternity leave, compared to 45 days for those who did so. Recent legal changes in the emirates of Abu Dhabi and Sharjah grant pregnant working mothers an extended leave with full pay.
In September 2016, the law granting government employees in Abu Dhabi a three-month paid maternity leave and a three-day paid paternity leave was signed by the country's president, His Highness Shaikh Khalifa bin Zayed Al Nahyan. Additionally, Emirati working women were granted the right to leave their jobs two hours earlier for a year following childbirth.
His Majesty Additionally, in November 2016, Dr. Shaikh Sultan bin Mohammad Al Qasimi, Member of the Supreme Council and Ruler of Sharjah, issued a law extending the maternity leave in the emirate to 120 days, which includes 90 paid and 30 unpaid days.
Contact Us
Feel free to get in touch with our team for more information. You can contact us by calling our UAE number 04-3961284 or our hotline at+971 52 888 4714