The UAE has advanced through the ranks in recent years and is now one of, if not the, most well-liked locations for expats. The UAE Golden visa program was established as part of the nation's efforts to draw in outstanding talent.
The best type of visa is a "golden visa," as the name implies. Only the most talented people—investors, entrepreneurs, scientists, exceptional students, humanitarians, athletes—are awarded them; they aren't given out carelessly. You must be bringing something to the table and have something substantial to offer the nation in order to be eligible for a Golden visa.
In this article, we'll explain what Golden visas are, what they offer, and how to apply for one.
Golden Visa
Golden visas are the highest class of visas available, as their name suggests. Depending on the type of visa, they grant the holder long-term residency in the UAE for either 5 or 10 years. They have a number of advantages and let the holder to reside, work, or study in the UAE.
Benefits of Golden Visa
A lengthy, revocable residence permit valid for five or ten years
If you have a resident visa and lose your employment, you can no longer stay in the UAE. There is no pressure on you when you have a golden visa because you earned it on your own merit.
You are permitted to depart the UAE for periods longer than six months without the visa becoming invalid.
This is essential since under any other visa, you can only sponsor men up to the age of 18. You can sponsor family members of any age.
You may always support domestic help.
If the bearer of a Golden Visa passes away, any members of your family who are still in the UAE may stay there for the duration of their visa.
Requirements for Golden visa
Golden visas may be granted in a variety of fields, but only to individuals who have something unique to give the UAE.
Investors in real estate
Property investors may be eligible for 5-year renewable Golden visas if they: can provide a letter from the Land Department proving they have one or more properties worth at least AED 2,000,000, or they can purchase a property using a loan from a certain local bank that has been authorized by the appropriate local entity.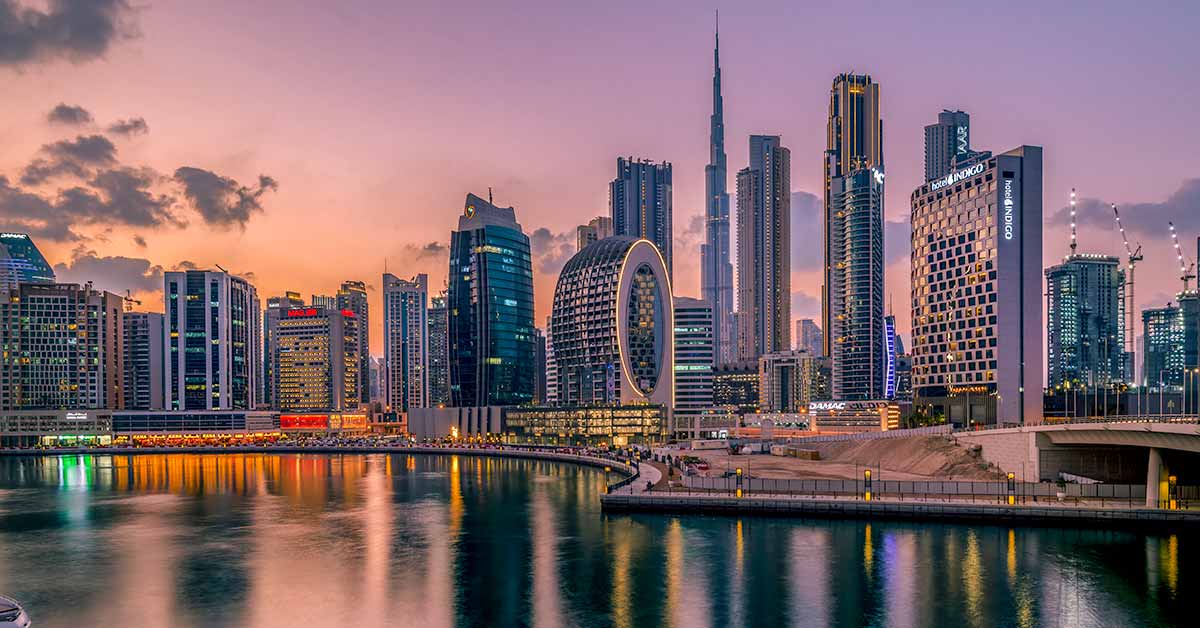 Investment
If one of the following is true, property investors may be eligible for 10-year renewable Golden visas:
A valid commercial or industrial license and a Memorandum of Association declaring that their capital is at least AED 2,000,000.
A letter from an accredited investment fund confirming they have a deposit of at least AED 2,000,000.
A document from the Federal Tax Authority proving that they pay the government at least AED 250,000 annually is required.
Entrepreneurs
Entrepreneurs that have an economic initiative and can offer letters from the following can be given Golden visas for five years:
the authorities of the relevant Emirate accepting that the initiative is of a technical or future nature a certified business incubator in the UAE to start the proposed activity in the nation an auditor in the UAE indicating the project is worth at least AED 500,000.
Entrepreneurs that have an economic initiative and can offer letters from the following can be given Golden visas for five years:
a UAE auditor certifying the project is valued at least 500,000 AED
The authorities of the relevant Emirate, recognizing the technical or future nature of the project
a recognized business incubator in the United Arab Emirates to launch the intended activity there
Specialized Positions
Highly competent individuals in particular fields may be qualified for a Golden visa. There are various prerequisites for various abilities and sectors.
Doctors: a letter granting permission to practice medicine in the UAE from the Ministry of Health and Prevention
Scientists: A letter from the Mohammed bin Rashid Medal for Scientific Excellence Secretariat or an endorsement from the Emirates Council of Scientists certifying that you have received the honor.
Inventors: A recommendation from the Ministry of Economy declaring that the value of your patent to the national economy is significant.
Creatives: An endorsement letter from the relevant Emirate's Department of Culture and Arts
Executives:

A copy of the minimum Bachelor's Degree from a university recognized by the Ministry of Education is required for executives.
A letter of experience stating that you have held the same position for at least five years.
A salary certificate indicating at least AED 50,000 in pay
A legitimate work agreement

Expert in engineering and science:

A copy of an undergraduate or graduate degree that has been certified by the ministry of education
A legal employment contract

Exceptional students

Students at high schools: 95% minimum score and endorsement letter from the ministry of education

Students at universities (in the UAE):

The Ministry of Education assigns the university a Class A or Class B rating.
A statement from the university declaring that your GPA is at least 3.5 for Class A or 3.8 for Class B, as well as an accredited graduation certificate or academic record
You graduated less than two years ago.

Abroad university students:

The university is among the top 100 universities in the world, based on the Ministry of Education's rankings.
You have a minimum GPA of 3.5.
Your graduation was under two years ago.
The Ministry of Education has accredited your graduation certificate.
Eligibility for UAE Golden Visa
Unless you have exceptional skills in a certain field or are a multimillionaire, you'll likely need to think about other visa choices, most likely a Work Visa. After receiving a work visa, you can apply for a family visa to bring your family here with you. You can read our blog post specifically about family visas here.
We can help relieve some of your stress if you're considering migrating to the UAE but are concerned about obtaining the necessary visas. You'll probably need to submit authenticated documents to the UAE authorities as part of your visa application. Self-attestation of the paperwork might be a nightmare. You don't want to be concerned about it while attempting to arrange for your visa because it is difficult and time-consuming.
Send your documents to us, and we'll take care of taking them for you, rather than carrying them to multiple Embassies and departments and praying they are presented correctly. Spend less of your time attempting to figure out the complicated attestation process by sending your documents to us, and we'll handle it for you. Let us take care of some of the burdens so you can concentrate on the other parts.