Certificate attestation is necessary for educational, non-educational, and commercial papers going overseas. By examining the signatures and seals on the certificates, the applicable State authorities, MEA, and Embassy approve the papers for service. As a result, you must get your documents validated in order to use them for visas and other international purposes. You can authenticate the legality and legitimacy of supplied documents through certificate attestation. Here are a few frequent errors to avoid when attesting certificates.
Insufficient research and comprehension
Failure to fully investigate and appreciate the unique requirements of the target country is one of the most common mistakes committed during certificate attestation. Nations have different rules and attestation procedures. You risk submitting documents that are erroneous or incomplete without conducting enough research, which could lead to delays and other problems.
To avoid making this mistake, spend some time learning about the attestation process in your target country. Know which documents require attestation, who is designated to perform the attestation for each type of document, and any formatting specifications.

Using Questionable Attestation Services
Choosing the right attestation service provider is crucial. A common error that leads to phony attestation or the loss of real papers is the use of unlicensed or unreliable agents. Additionally, hiring shady attestation services could increase your costs and add to your wait time.
Select attestation companies or organizations with a good track record, a wealth of expertise, and a record of successful attestations. Verify their credentials, licenses, and authentication to make sure they are real.
Insufficient properly attested documents
Providing papers with insufficient authentication is a common blunder. Attestation authorities demand a number of preparations before starting the process, such as notarization or certification from relevant governmental organizations.
Ensure that all of your documents have been properly attested by the appropriate authorities in your home country before starting the attestation process. This could involve notarization, state government authentication, or other relevant verifications, depending on the kind of document.
Delay in Beginning the Attestation Process
Time management is crucial when it comes to certificate attestation. Many people put off starting the process until the very last minute, which can lead to issues, especially when there are tight constraints involved, such visa application deadlines or enrollment dates for educational institutions.
To avoid making this mistake, begin the attestation process as soon as you decide to relocate abroad or investigate international opportunities. Start putting together the necessary documents and being familiar with the requirements long before the deadline to make sure you have enough time to complete the attestation process.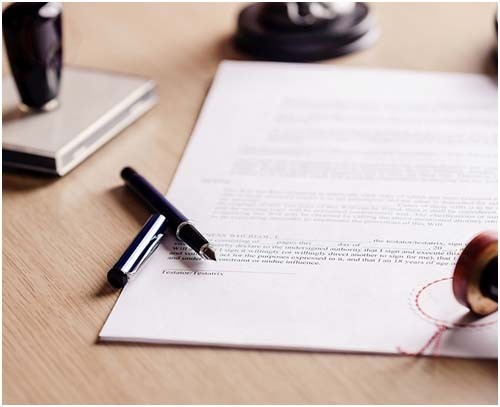 Overturning the legalization order
Your documents must be legalized in the proper sequence. Many countries have special procedures that demand that documents be authenticated in a particular order. If the correct procedures are not followed, the attestation process could need to be resumed and could result in rejection.
To prevent making this error, be aware of the legalization process required by the target country and properly follow it. Local authentication is frequently followed by state and federal government verification, attestation from the embassy or consulate of the destination country, and finally sealing off.
Keeping no records or copies
As well as the receipts and acknowledgments you receive from the attestation authorities, save copies of all the documents you submit for attestation. If your documents are missing or lost along the road, not finishing this step could cause problems.
Keep a tracking mechanism in place as well to monitor the progress of your attestation. Note the submission dates, processing times, and any other important details. By doing this, you'll be able to stay informed and react appropriately if any delays or issues arise.
Absence or Lost Documentation
The submission of incorrect or insufficient documentation is a severe problem that may lead to rejections and protracted processing times. Even the absence of one important document can hinder the entire attestation process.
Make a note of all the required documents and make sure they are all present and accurate before submitting them for attestation to avoid this. By examining the attestation requirements again, make sure you have all the necessary documentation ready.
Getting certificate attestation services is an important step for anyone who want to study, work, or live abroad. Common errors must be avoided in order to guarantee that this process is properly finished. By conducting thorough research, using dependable attestation services, correctly authenticating documents, efficiently managing your time, satisfying the translation requirements, adhering to the proper legalisation order, and remaining vigilant throughout the process.
You can make the certificate attestation process simpler and more effective. Consult an expert if necessary, and strictly adhere to the guidelines provided by the destination country's attestation authorities. This will save you time, money, and unnecessary concern while ensuring that your documents are accepted legally in your new endeavor abroad.