Dubai's most ambitious upcoming retail destination is Meydan One Mall For its wealthy citizens and visitors alike, Dubai is famed for its glamorous retail opportunities and luxurious culture, delivering an unmatched experience.
The forthcoming Meydan One Mall, the epicenter of luxury retail and entertainment, is expected to completely transform Dubai's retail scene with its unparalleled grandeur and variety of options.
About Meydan One Mall
As part of the Meydan One City, the Meydan One Mall is now under construction. Building an opulent city close to Dubai is a multibillion dollar project being carried out by Meydan Real Estate, a state-owned builder.
His Highness Sheikh Mohammed Bin Rashid Al Maktoum, the Ruler of Dubai, created Meydan as a bold project.
The Meydan One is marketed as a complex that combines cutting-edge technology with immersive community experiences to provide a one-stop shopping center for all of your needs, including business, pleasure, travel, and everything in between.
The Meydan One Mall will house upscale shops, restaurants, a clinic, a supermarket, and a ton of entertainment and recreational alternatives. The mall will also have the largest indoor ski slope in the entire globe, which will have a 1.2 kilometer long downhill course.
At the Meydan One, a few additional top attractions include:
Grand Civic Plaza can accommodate more than 30,000 people.
A 21-screen theater with IMAX showings
Possibly the largest water feature in the world, the Dancing Water Fountain is 25,800 square meters.
5-star luxury Plaza hotel, Lifestyle Canyon, and 20,000 square meters of office space
8.2 km of water sports-friendly Crystal Lagoon with a 500 m-long beach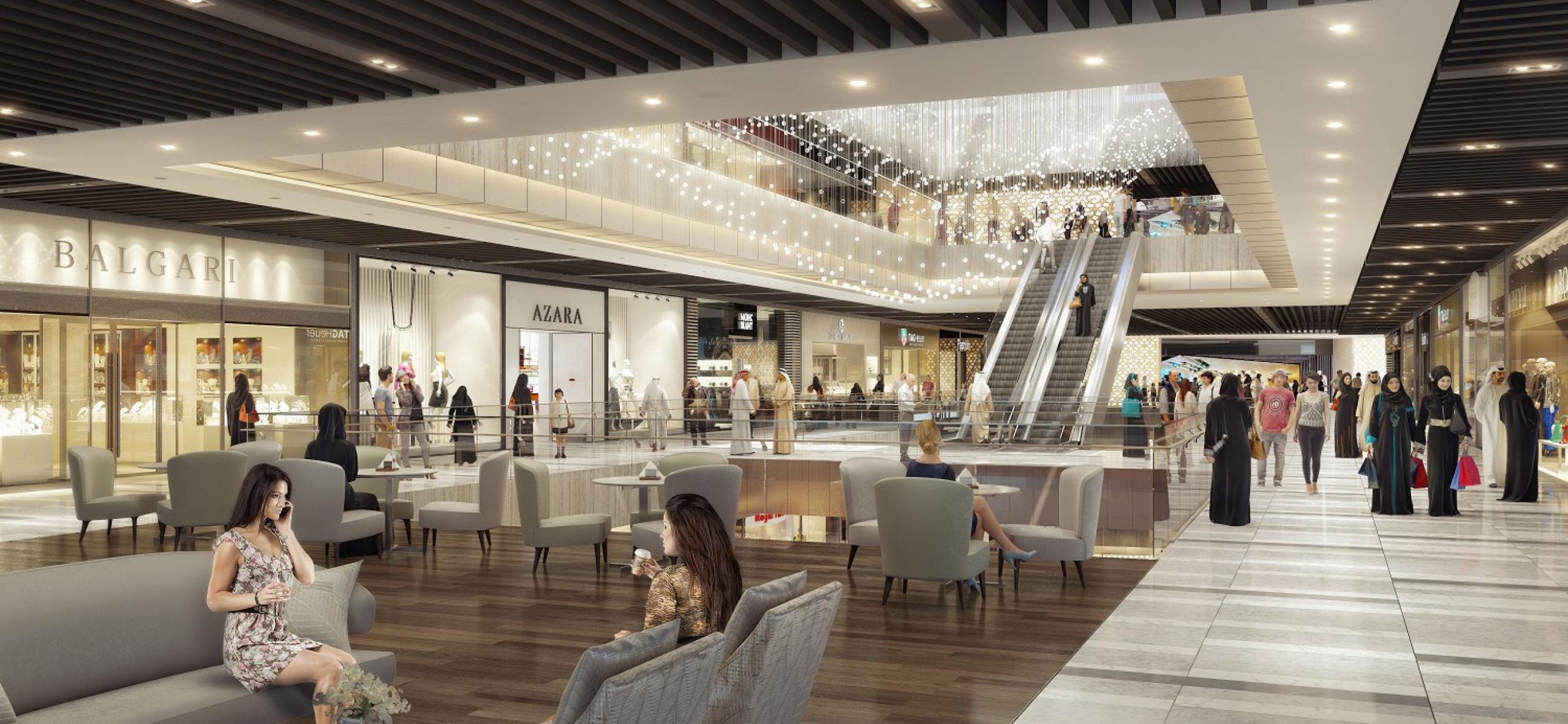 The Meydan One Mall has a sizable retail area with over 550 stores offering a wide variety of goods and services. The eating area also impresses with 180 F&B outlets, offering guests a variety of delectable foods to savor.
The mall has many enticing options for entertainment seekers. There is also a cutting-edge 21-screen movie theater with the best movie-going experience, a thrilling 1 km ski slope in the charming Winter Village, a sizable 46,000 sq m entertainment complex with a variety of attractions, and a hypnotic 25,800 sq m Dancing Water Fountain exhibit.
The mall is endowed with spectacular attractions including the majestic 8.2 kilometer Crystal Lagoon, which offers guests a breathtaking aquatic experience.
Additionally, the Grand Civic Plaza acts as a bustling center for neighborhood meetings and activities because to its amazing capacity for over 30,000 occupants.
The location meets utilitarian needs in addition to providing a variety of entertainment and recreational options. To safeguard the health of tourists, it contains a well-equipped medical center measuring 5,430 square meters.
Additionally, there are lodging alternatives available, including the Luxury Plaza Hotel and the Lifestyle Canyon Hotel, as well as a 20,000 sqm Office Tower for corporate requirements.
Meydan One Mall Location

The Meydan One Mall is situated in Dubai next to Ras Al Khor Road on the Meydan One Mall Road.
Since the project has not yet been completed, the road is not yet accessible. Once the mall is finished, multiple routes, including Sheikh Mohammed bin Zayed Road, Expo Road, Jebel Ali Road, and Dubai Metro, will make it simple to get to the region.
The Meydan One Mall and the entire city project are currently abandoned and waiting for a glimmer of hope that they might be revived. The USD 30 billion Meydan City plan will finally materialize, albeit with a more careful approach and a longer schedule, despite the current standstill, there is still confidence.
Also Read: Dubai's GCC Resident Entry Permit System
Feel free to get in touch with our team for more information. You can contact us by calling our UAE number
04-3961284 
or our hotline at
+971 52 888 4714