The main item you'll need is a valid visa (but this varies on your country) if you're planning to travel to China from Dubai or the United Arab Emirates. However, the majority of people view applying for a China visa as a challenging or difficult procedure. As a result, we've covered all you need to know about getting a China visa from Dubai in this special guide, including the prerequisites, step-by-step directions, frequently asked questions, and pricing details.
Explain China Visa Type
Although there are many various kinds of visas, in this article we just concentrate on the business and tourist visas for China. So, before you begin the visa application process, conduct a thorough study to choose the appropriate visa type based on the length and reason for your trip to China. You can therefore apply for one of the following visas:
Single-entry visa: For your brief visit to China, a single entry is the best option. It has a thirty-day validity period.
Double-entry visa: As its name suggests, a double-entry visa enables you to visit China twice, allowing you to enter, leave, and then return with just one visa. The validity period is 30 days.
Multiple-entry Visa: Visa with multiple entries allows you to enter and exit China on different occasions within the validity of the visa. This makes it appropriate for those who must frequently travel to China.
Complete the online application.
The following step is to download and complete the online application form once you've decided the sort of China visa you need. For those who are unaware, the People's Republic of China's Visa Application Form requires you to provide information such as your Personal Information and Travel Information, which includes the duration, purpose, and anticipated date of your admission into the nation. A expert visa team at Benchmark Attestation Service is available to assist you in submitting your China visa application form successfully.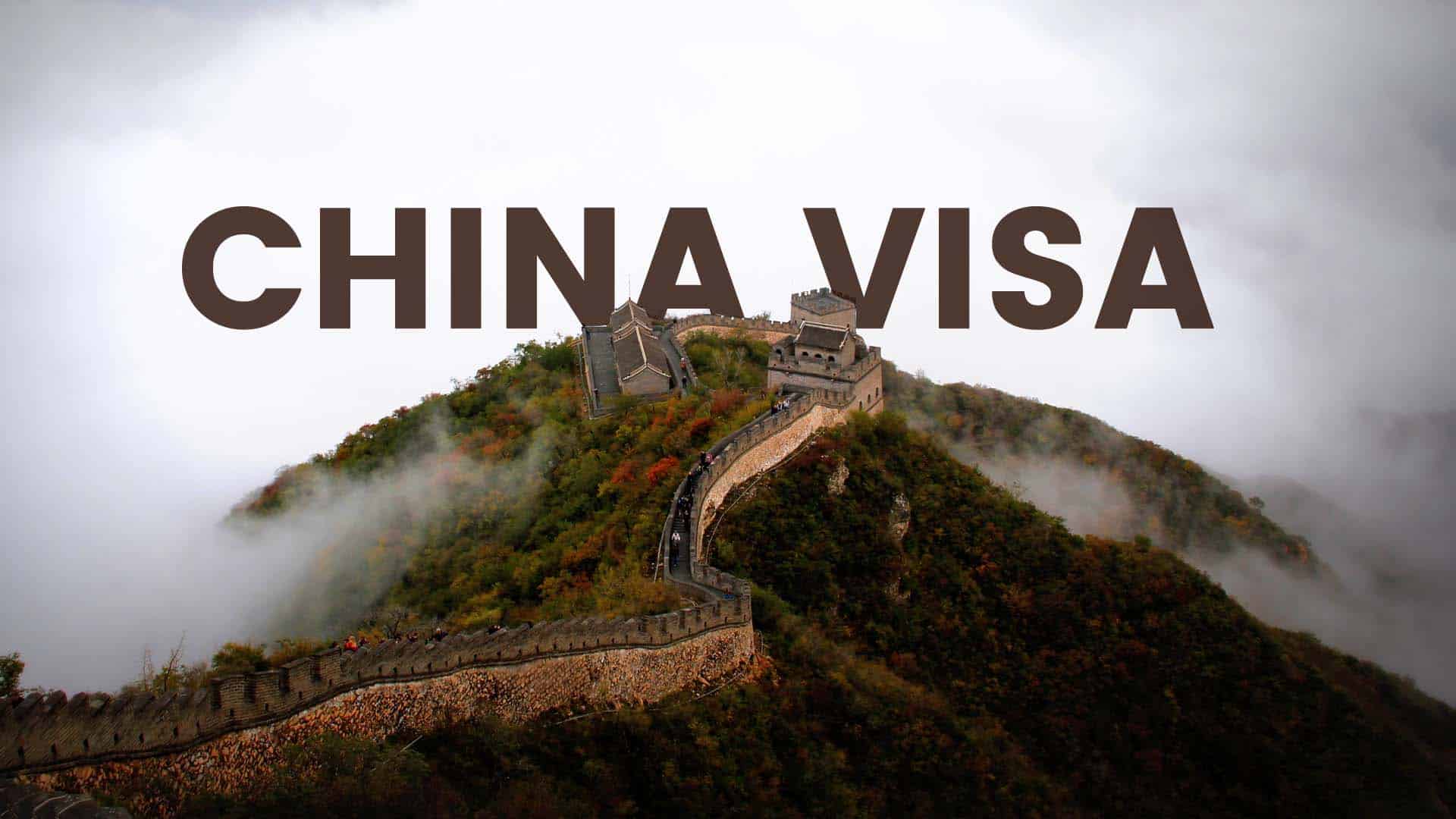 Assembling all necessary paperwork
The following documents, in addition to the legally completed and signed visa application, are needed to apply for a China visa.
Passport: 

Original current passport
Old passport(Optional)
Verify that the validity of your current passport extends at least six months beyond the date you intend to enter China.
Your passport must have at least two vacant pages.

UAE Residence Visa & ID Card:

It is crucial that you provide documentation of your UAE residency status because you are applying for this visa from Dubai or the UAE. Make sure, however, that the duration of your UAE residence permit is at least three months.
You must also include photocopies of the front and back pages of your current UAE Emirates ID.

Original NOC Letter:

Your sponsor or employer should issue a NOC (No Objection Certificate) on the company's letterhead.
This should be sent to the Chinese Consulate in Dubai.
It should contain all pertinent information about the applicant, such as name, employment information, passport data, etc.
Owners of businesses should include a letter introducing themselves, a list of any partners, and a copy of a current business license.
For kids under the age of 18, both parents' or guardians' consent must be secured via an authenticated certificate or an authorisation that is signed in front of the visa official. Both parents' passport copies should be annexed.

Essential Travel Documents:

Booking information for a hotel
travel schedule
Travel protection
certified copies of the airline tickets

Request Letter:

This represents the letter of invitation that was received from a Chinese national.
Although it is not required, this document increases the likelihood that your China visa will be approved.
Submission of your paperwork and application
You will submit your China visa application form, completed in Dubai, to Benchmark Attestation Services on the designated day together with all required paperwork and the visa money. Before submitting your application to the UAE's People's Republic of China Embassy, the visa staff will carefully review all supporting documentation.
Obtaining and processing your China visa
Your China visa will be processed in around five working days after your visa-related paperwork has been submitted. Our visa staff will call you or send you an email or SMS to let you know when your visa has been accepted and stamped on your passport.
Also Read: China Certificate Attestation
Contact Us
Feel free to get in touch with our team for more information. You can contact us by calling our UAE number 04-3961284 or our hotline at+971 52 888 4714