Making sense of complex luggage regulations shouldn't add stress to the process of getting ready for a vacation. Fortunately, Emirates Airlines has a reputation for being dedicated to offering a seamless flying experience, and this commitment extends to its clearly laid out luggage allowance policies.
Learning the ins and outs of Emirates luggage policies will help you prepare for your trip, whether you travel by air frequently or this is your first trip.
Emirate's Baggage Policy
Emirates Airlines, a well-known international carrier, offers passengers large luggage allowances with two different options: the weight idea and the piece concept.
Travelers may check more than one bag as long as the aggregate weight does not exceed the maximum set for their class of transportation under the weight concept.
As an alternative, the piece concept permits travelers to check a set number of baggage, each with a weight limit. The number of goods that can fit in the cabin depends on the travel class and can be either one or two.
While the weight method is commonly used for most travel routes, it's vital to remember that the piece system is preferred for traveling to and from the Americas and Africa, as well as for flights headed to Africa.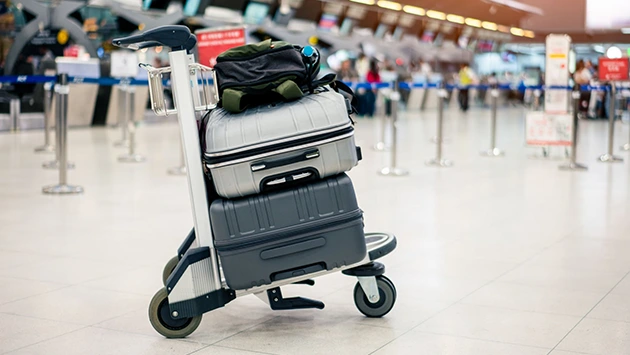 Checked baggage: In terms of the weight concept, your permitted allowance for checked baggage is based on the combined weight of your bags. Within the restrictions of the weight allowance for your travel class, you may check a number of bags. However, it is crucial to keep each bag's weight under the 32kg limit.The piece concept, on the other hand, permits you to register a certain number of bags, each with a unique weight restriction. Your allowance is determined by your chosen fare or travel class.
Economy Class

weight concept: 20 kg for Special fares, 25 kg for Saver fares, 30 kg for Flex fares, and 35 kg for Flex Plus fares
piece concept: One piece up to 23 kg for Special fares, two pieces up to 23 kg each for Saver, Flex, and Flex Plus fares

Premium Economy

weight concept: 35 kg
piece concept: Two pieces up to 23 kg each

Business Class

weight concept: 40 kg
piece concept: Two pieces up to 32 kg each

First Class

weight concept: 50 kg
piece concept: Two pieces up to 32 kg each

Cabin baggage: Depending on your itinerary, the class you're traveling in, and your Emirates Skywards membership grade, the limitations for cabin luggage may change.All cabin luggage must abide by a set of rules and limitations in order to ensure that all passengers have a comfortable and secure journey.Please keep in mind that carry-on bags must fit in the overhead bins or under the seat in front of you. You are not allowed to block aisles, place luggage below your legs, or prevent access to emergency exits. 

Economy Class

In Economy Class, passengers carry a piece of hand luggage weighing up to 7 kg. The dimensions of the carry-on should not surpass 55 cm in length, 38 cm in width, and 20 cm in height.

Premium Economy

The carry-on luggage allowance Premium Economy class travelers extends to 10 kg.

Business & First Class Travel

In the Business and First Class cabins, passengers are permitted to check one piece of hand luggage up to 7 kilos. Additional bags up to 7 kg in weight, like a briefcase or garment bag, are also permitted.

The briefcase's measurements shouldn't be more than 45 cm long, 35 cm wide, and 20 cm high. The handbag's dimensions should be kept to a maximum of 55 cm long, 38 cm wide, and 20 cm high. The garment bag should be able to collapse into a compact condition with a maximum 20 cm depth.
Extra luggage: Baggage Policy
Should you need more space for your bags, buying it online will be less expensive than doing it at the airport. In most cases, you can also pay for additional luggage allowance at the check-in counter using the current exchange rates at your local Emirates office or the local currency.
For adult and kid tickets, additional baggage allowance as per Baggage Policy can be purchased; however, tickets for infants do not have this option. The flights must be operated and promoted by Emirates, and the tickets must be issued by Emirates (marked by ticket numbers beginning with 176). The terms and conditions provide detailed information.
Contact Us
Feel free to get in touch with our team for more information. You can contact us by calling our UAE number 04-3961284 or our hotline at+971 52 888 4714