You might not even need to apply for a visa if you want to visit Armenia. People from a sizable number of nations are able to enter Armenia without a visa, and numerous others can choose to apply for a visa upon arrival or online.
Do You Need a Visa for Armenia?
Unless you are from one of the nations listed below, you require a visa to enter Armenia:
A Member State of the EU
Albania
Andorra
Argentina
Australia
Azerbaijan
Belarus
Brazil
China
Georgia
Hong Kong
Iceland
Iran
Japan
Kazakhstan
Kyrgyzstan
Liechtenstein
Macau
Moldova
Monaco
Montenegro
New Zealand
Norway
Qatar
Russia
San Marino
Serbia
Singapore
South Korea
Switzerland
Tajikistan
Ukraine
United Arab Emirates
United Kingdom
United States
Uruguay
Uzbekistan
Vatican City
Three Methods for Obtaining an Armenian Visa
There are three ways to apply for an Armenian visa based on your nationality:
After arriving. At one of Armenia's airports or land border checkpoints, most nationalities can apply for a visa upon arrival.
Online. by way of the Armenian Ministry of Foreign Affairs' eVisa webpage. Prior to departure, everyone who qualifies for a VOA can obtain an eVisa.
At one of Armenia's overseas consulates or embassies. If you cannot obtain a visa upon arrival, you must submit an application at one of Armenia's diplomatic missions overseas.
Cost of an arrival visa for Armenia
The application fee for an Armenia visa on arrival is AMD 15,000 (about $31) per person.
eVisa application for Armenia
You can apply for an Armenia eVisa if you are qualified for a visa on arrival. Through the Armenian Ministry of Foreign Affairs' online visa issuance system, you can apply for an eVisa (here).
You must provide your nationality, travel-related information, and payment for the visa fee. After you pay the non-refundable Armenia eVisa cost, your visa will be delivered to you in around three working days.
The "Check Application Status" button on the eVisa website allows you to view the status of your visa.
Armenia eVisa cost:
USD 6 for a stay of up to 21 days
USD 31 for a stay of up to 120 days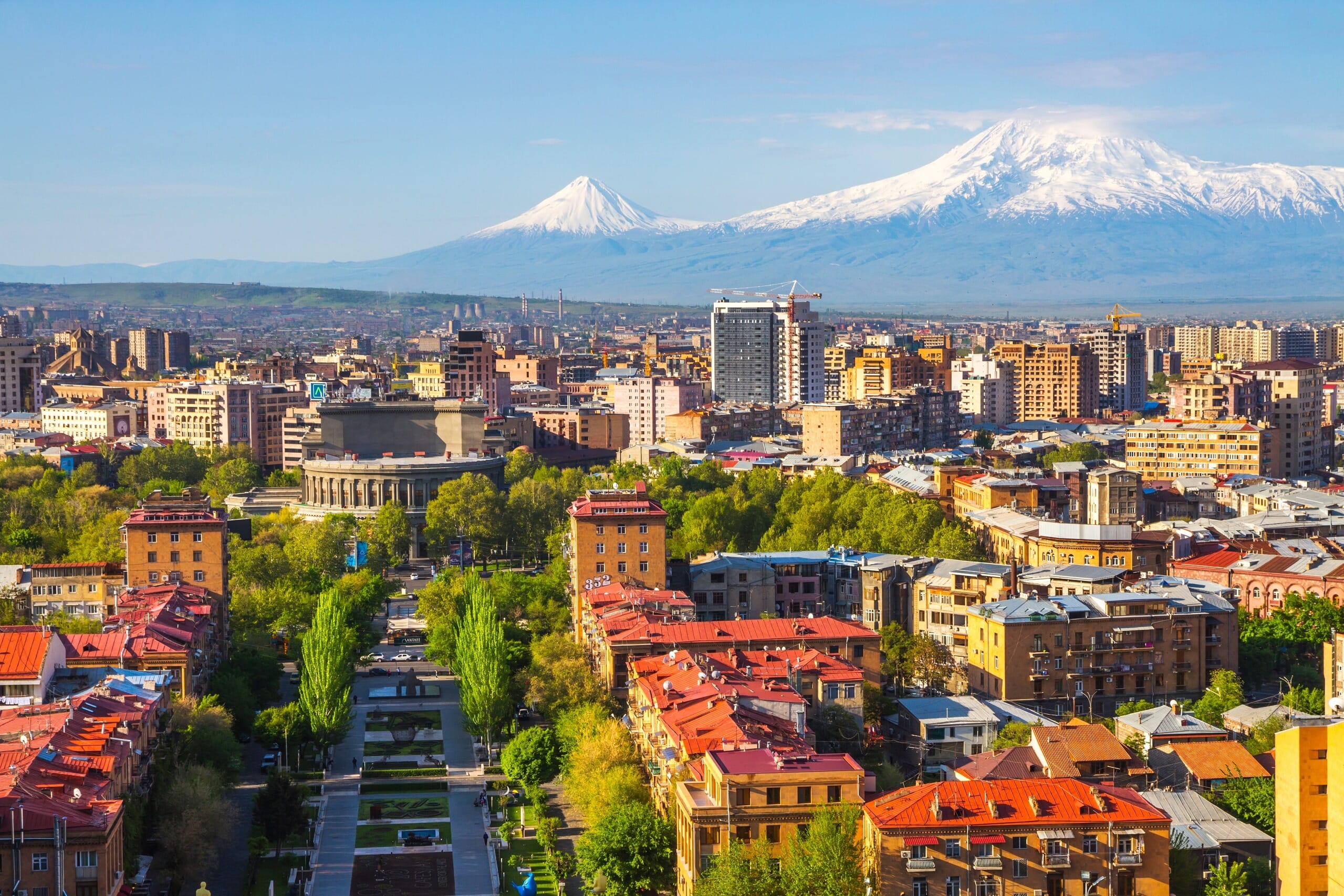 Applying for a visa to Armenia at a consulate
You must submit an application for an Armenian visa at an Embassy or Consulate if you are from one of the nations listed in the table below. The diplomatic representations of Armenia are listed here.
You must have a sponsor in Armenia who will request an invitation from the Ministry of Foreign Affairs before you may apply. The supporter could be:
A legal individual
An authority from Armenia
A spokesperson for a global organization
Visa Requirements: Armenia
A passport that is still valid six months after the date of admission.
Form for obtaining a visa for Armenia is available here.
A current portrait the size of a passport. The photo must be digital if you're applying online.
Travel schedule, such as your flight details or itinerary.
Evidence of lodging in Armenia. a hotel reservation or an invitation letter, for instance, if you plan to stay with friends or family.
Payment of the visa fee for Armenia.
Online applications:

A legitimate email address
Using a debit or credit card to cover the visa fee

If applying at an embassy: A letter of invitation from the Armenian sponsor.
Depending on the purpose of the trip, any other documents the embassy or consulate may want.
Costing of Overall Armenian Visa's
For 21-day visitor visa: USD 6
For 120-day visitor visa: USD 31
For a multiple-entry visitor visa: USD 42
For a single-entry transit visa: USD 21
For a multiple-entry transit visa: USD 37
Official and diplomatic visas: Free of charge
Armenia Visa Types
Tourist visa for Armenia. Foreign people who intend to visit Armenia for a brief period of time—for tourism, business, to see family or friends, for medical care, etc.—or for short-term objectives must apply for this type of visa. It is acceptable for both single and multiple entries.
Transit Visa for Armenia. issued to visitors from abroad who will pass through Armenia en route to another nation. permits a single admission for a maximum of three days, with a potential extension to four days.
Diplomatic Visa for Armenia. issued to people having diplomatic status or who have diplomatic passports.
Visas for Temporary Residency in Armenia. These visas (also known as residency cards) are given to foreign nationals planning long-term stays in Armenia, such as for:

Work
Study
Relocating to Armenia to be with family
Operating a business
Ads
Contact Us
Feel free to get in touch with our team for more information. You can contact us by calling our UAE number 04-3961284 or our hotline at+971 52 888 4714