A Schengen Visa is a short-stay visa that enables travelers to enter any nation that is a part of the Schengen Area and remain there for up to 90 days for either leisure or business. The Schengen Area currently has 27 member nations. These nations are all in the continent of Europe. These are the 27 Schengen nations:
Austria
Belgium
Czech Republic
Croatia
Denmark
Estonia
Finland
France
Germany
Greece
Hungary
Iceland
Italy
Latvia
Liechtenstein
Lithuania
Luxembourg
Malta
Netherlands
Norway
Poland
Portugal
Slovakia
Slovenia
Spain
Sweden
Switzerland
Digital Apply for Visa Schengen for UAE Resident
The physical Schengen visa application and sticker process has been replaced with a new digital strategy that has been authorized by the European Parliament.
This implies that travelers with passports from countries outside of the Schengen region, including those with UAE passports, can soon wave goodbye to lengthy lines and challenging paperwork by applying for and receiving their digital Schengen visa online.
This indicates that people will be able to apply for their visas online without setting up appointments or delivering their passports in person. A digital version of the visa sticker will be offered in place of the customary one, which not only simplifies the application process but also strengthens security measures for the Schengen area.
Through this platform, visa applicants can enter all required data, upload digital copies of their trip and supporting papers, and finish the payment procedure for their visa payments. They will also be notified of changes to the status of their visa application.
Schengen Visa for UAE Resident
UAE citizens do not need a visa to enter or remain in any Schengen nation for up to 90 days within any 180-day period. However, anyone residing in any of the seven UAE emirates who does not have a UAE passport and does not fall under one of the exceptions to the Schengen visa requirement will need to apply for a visa.
UAE nationals can only apply for a Schengen Visa if they fall under one of the following categories:
UAE passport holders who have previously been denied access without a visa to the Schengen region
Foreign nationals with a valid temporary or permanent residency permit who:

Citizens of a nation with whom Schengen has a visa waiver agreement, yet they have been denied entry into Europe without a visa
Citizens of any of the nations with which the Schengen countries do not share a visa-free policy.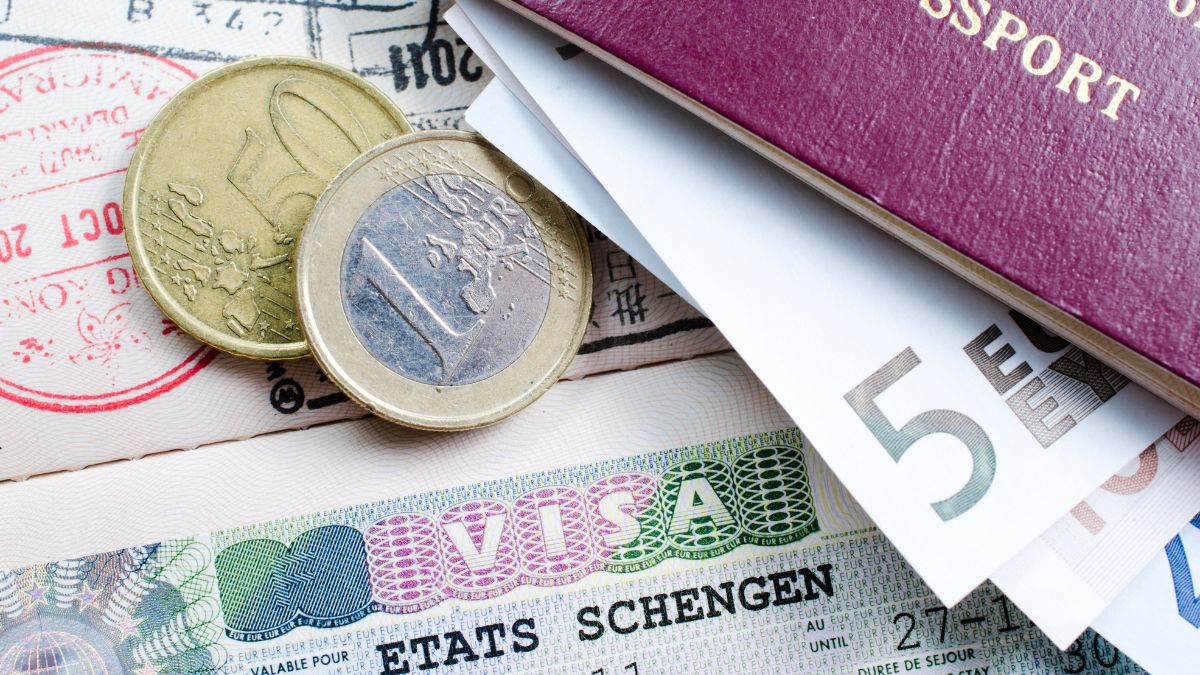 Documents and specifications for Schengen Visa for UAE Resident
When requesting a short-term Schengen visa in the United Arab Emirates, the following papers are needed:
Complete the application form with accurate and truthful information. Print the form twice, then at the bottom, sign both copies.
Valid passport: It must be no more than ten years old and have at least three additional months of remaining validity after the date the applicant wishes to depart the Schengen Area.
Two images Two recent images that meet the requirements stipulated by the Schengen states, taken within the last three months. Learn more about the photo specifications here.
A record demonstrating that you have a reservation for a flight from the UAE to the Schengen Zone and back on the precise dates you intend to enter and depart this region.
Travel health insurance for Europe: A document demonstrating that you have coverage for sickness, accidents, and even repatriation in the event of death within the entire Schengen region, with a minimum coverage of 30,000 euros.
Evidence of lodging: A statement outlining your place of residence for your whole Schengen visit. This could be a confirmation of a hotel reservation, a lease, or an invitation from the host of the home where you will be staying.
Proof of financial ability: Documentation demonstrating that you have the resources to support yourself throughout your stay in the Schengen area. There are several possibilities for this:

A bank statement demonstrating that you have sufficient funds in your account to cover the trip. The statement cannot be more than three months old.
letter of sponsorship from a third party stating that they will be paying for your travel to the Schengen area. This letter must be accompanied by a sponsor's most recent three-month bank statement in order to be considered legitimate.
A sponsorship letter and your bank account statement together
Visa application for Schengen countries
When applying for a short-stay Schengen visa in the United Arab Emirates, there are only a few easy procedures to remember:
look up the embassy or consulate where you should apply. If you intend to visit more than one Schengen state, you will need to know which country should grant you a visa in order to submit your application in the proper location. Then you need to find out which department in that nation deals with visa applications or if visa submission has been contracted out to a third party.
Make an appointment with the consulate, embassy, or visa center.
Show up for the visa interview: Bring all of the necessary paperwork, in the specific sequence stated, with you.
A response is awaited: Your visa will be processed by the embassy during this period and will pass via Visa Information System and Schengen Information System, two EU security systems.
Also Read: Guide: Schengen visa for UAE Expats
Contact Us
Feel free to get in touch with our team for more information. You can contact us by calling our UAE number 04-3961284 or our hotline at+971 52 888 4714