The holder of a Schengen visa dubai has the right to unlimited travel within the nations of the European Union that have ratified the Schengen visa accord. With your passport and the other necessary documents, you can apply for a Schengen visa regardless of whether you were born in the United Arab Emirates or are now a resident of the country.
As long as you have all the necessary paperwork on hand, the procedure goes quite quickly. These are the steps for requesting a Schengen visa from Dubai.
Schengen Countries List
The following nations of the European Union are included in the Schengen region: If you are familiar with the Schengen Visa, you may know that it is adequate for travel to all of the following nations and back
1.Austria
14.Lithuania
2.Belgium
15.Luxembourg
3.Czech Republic
16.Malta
4.Denmark
17.Netherlands
5.Estonia
18.Norway
6.Finland
19.Poland
7.France
20.Portugal
8.Germany
21.Slovakia
9.Greece
22.Slovenia
10.Hungary
23.Spain
11.Iceland
24.Sweden
12.Italy
25. Switzerland
13.Latvia
Tourist visa for Schengen: A Schengen tourist visa for one entry With a single-entry visa, Dubai allows you to visit any or all of the following nations for up to 90 days at a time: In other words, you may enjoy your free time in Rome while simultaneously learning about the top tourist destinations in Italy with the same tourist visa.
Schengen Business Visa: You may want to visit more than one Schengen state if you're in the Schengen region for business purposes rather than for leisure (including each state's name in your planned travel itinerary). This will allow you to explore potential commercial opportunities.
Visa with Limited Territorial Validity: You can only travel to one Schengen country with this visa. No other can be entered. This visa is required if you are a businessperson who conducts all of your operations in a single Schengen nation. You don't want to have to hassle with numerous entries' worth of paperwork and travel schedules. Select the Limited Territorial Validity Visa if you only intend to go to one nation.
Multiple-Entry Schengen Visa:

Tourists who plan to leave and re-enter the Schengen region several times throughout the visa's validity period are the primary beneficiaries of this visa.
It is not possible to stay in any Schengen country for longer than 90 days, even with successive entries. You can, however, leave and re-enter the Schengen region several times during the course of a six-month period, as long as your overall stay does not exceed 90 days.
You must apply for your Schengen visa at the embassy or consulate of either if you intend to travel to more than one Schengen nation. The primary Schengen country you intend to travel to and where you will spend the majority of your visa period.
Or the place where you enter. If you intend to travel to multiple Schengen nations, be sure to spend the majority of your visa period in the primary nation of your choosing or divide your days evenly among all the nations you visit.
To be able to submit your application for a Schengen visa to the appropriate embassy, you must first identify where you want to go and which countries you wish to visit.
Schengen visa Dubai Process
Once you've chosen which Schengen nation or nations you'll be visiting, you should take the following actions to apply for a Schengen visa from Dubai:
Fill out an application for a Schengen visa at any Rayna Tours location.
Whether the appropriate embassy is in Dubai or Abu Dhabi, Rayna Tours will represent you there and take care of all the necessary steps.
In place of the embassy, Rayna will quiz you on a number of personal matters. These inquiries will be about your background, whereabouts, and whether you have any criminal or medical histories. They will also be about the reason for your proposed travel, among other things. Give resolute and accurate responses.
No matter whatever Schengen country's visa you are asking for, the administration charge you pay is the same. Get your application right the first time because the visa cost is non-refundable at the same time.
Your Rayna Tours agent may need to accompany you to the embassy to complete the necessary biometric scans (fingerprints, digital photo, etc.). Your work here is done. The passport will be obtained by Rayna on your behalf, and she will deliver it to you. Through the Dubai visa status check, you can also monitor the progress of your application.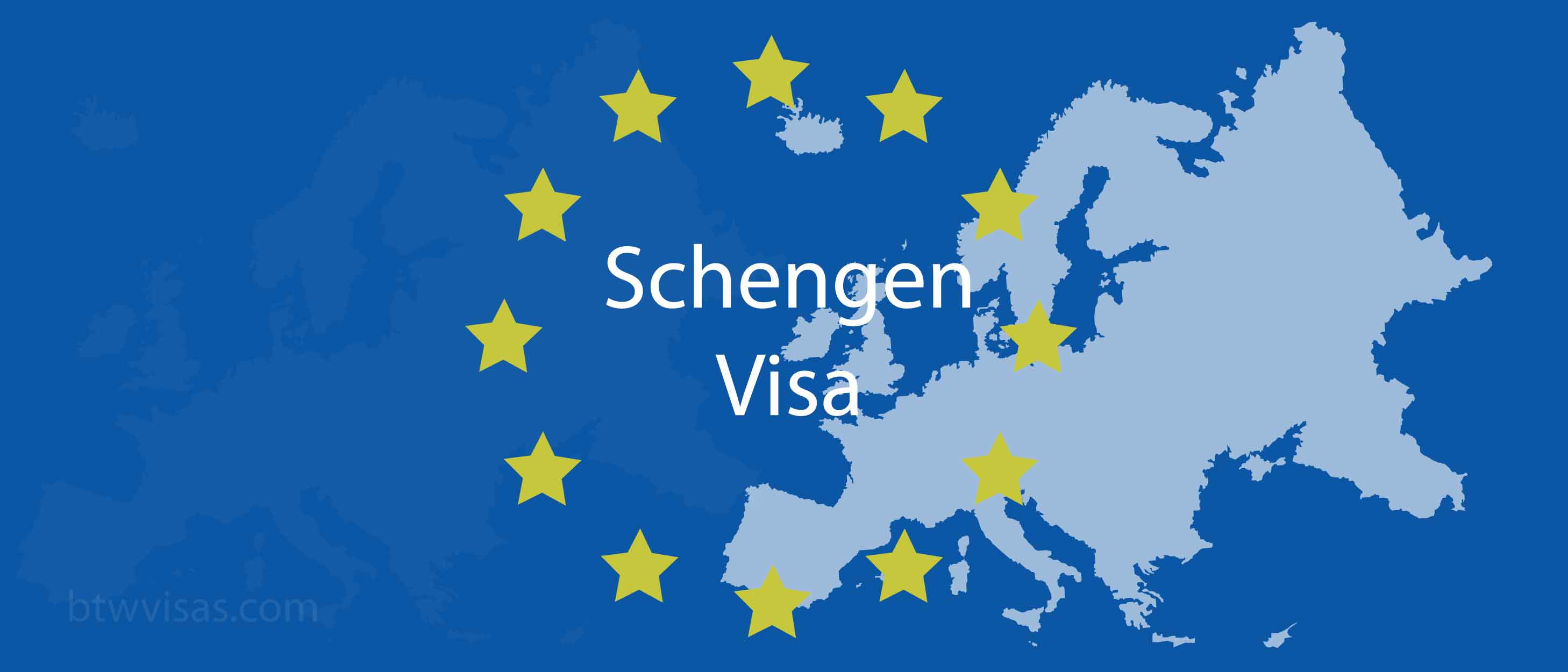 Requirements for Schengen Visa for UAE Residents
An accurately completed application form, paid visa fee, and no overwriting. You can pay the visa cost online if you're downloading your application form from the internet. As an alternative, you can pay it in cash at the embassy's application counter.
Verify that your passport will be valid for at least three to six months after you leave the Schengen region.
Add a copy of your passport's photo page along with the original. To demonstrate continuity, your passport must have been issued, reissued, or visa-stamped within the last ten years. Make sure there are at least two blank pages in a row.
Copies of any prior Schengen visas you may have, if you have visited the region before.
As required by international passport photo rules, one recent photo in your passport with a white backdrop and your entire face clearly visible against the light background
As confirmation that you'll be returning home when you say you will, return the original ticket or a duplicate of it. Reserve your flight in advance so you can provide the visa officials with your suggested itinerary. However, wait to pay for the tickets until you have your visa in hand.
Ensure that you have appropriate travel health insurance that covers the entirety of your trip. The insurance must be valid across the entire Schengen Area and should cover any medical costs that may arise during your travel, such as unexpected deaths or urgent hospital care.
Also include travel insurance for your return trip to your nation of origin.
Enclose a full flight itinerary along with your confirmed airline tickets
To demonstrate your financial stability, also include six months worth of bank statements and your monthly paystubs. Your six-month bank statement should reflect enough current funds to pay for all of your travel expenses. If your financial documents don't prove that you have enough money, you must provide an "official affidavit of support" proving that you have wealthy connections in the Schengen region. If your finances are tight, make sure to include this document with your other supporting documents.
Include your bank statements and paystubs with your three years' worth of income tax filings.
Request a letter from your employer with your start date, current title, and current cost to the business on it.
Submit a letter outlining your itinerary, your desired duration of travel within the Schengen area, and any other pertinent personal information.
Describe the accommodations that have been made at the location you've suggested. Make sure all of your documents are in order if you're applying for the first time. You want to leave a good impression so that any future visa applications you submit will go smoothly. Also keep in mind that you must be ready to provide any additional documentation requested by the embassy if Rayna Tours requests it, even if doing so delays the issuance of your visa.
Also Read: Indians with Schengen visa to apply e-Visa for Saudi Arabia
Contact Us
Feel free to get in touch with our team for more information. You can contact us by calling our UAE number 04-3961284 or our hotline at+971 52 888 4714